Turpin Wins Rematch Against Glen Este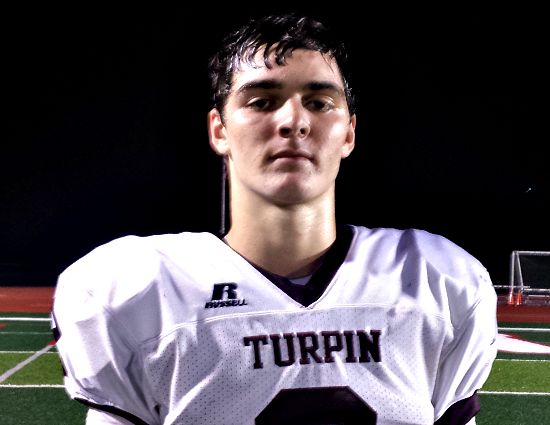 Turpin defeated Glen Este, 38-7, to setup a rematch with Kings in the second round of the Region 6, Division II playoffs.
This was a rematch from September when Turpin (10-1) defeated Glen Este (8-3), 31-17. Just like the previous match-up, Turpin raced out to a quick lead early in the second quarter, but this time Glen Este did not fight back.
Spartans junior running back Luke Bohenek rushed for 198 yards and three touchdowns. This was a follow up to his 34 carries for 205 yards and two touchdowns in the September match-up.
Bohenek's first score came at the 8:55 mark on Turpin's first possession in the first quarter on a seven-yard touchdown run.
Senior Tyler Pilcher helped the Trojans in the first quarter when he executed a fake punt to extend a drive that finished with a quarterback to tie the game at 7-7.
The Spartans answered on the first possession in the second quarter on a 34-yard field goal from kicker Austin Jackson. They scored a touchdown on their next possession when quarterback Bennie Stoll threw a 31-yard touchdown pass to Adrian Baker to extend the lead 17-7.
This potent offense continued through the second half when Baker found the end zone again, but this time on a 51-yard run. Bohenek scored the next two Turpin scores on a 15-yard and three-yard scores. The last score forced the running clock.
The defense held senior Tyler Pelcher and conference leader wide receiver Jacob Hamilton to only 82 yards passing, including 24 yards in the first half. Hamilton was held to only nine yards in the first half.
This was Turpin's first playoff appearance since 2012 when the Spartans finished the regular season undefeated, and made it to the Regional Semifinals.