2016 Snapshot: Troy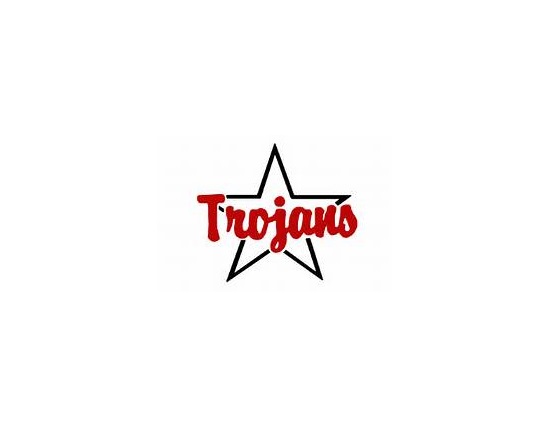 It's "gut check" time for Troy in 2016. The Trojans cannot be weak up front against a schedule that is loaded teams that love to play "smash mouth" football.
"We are excited for the 2016 season to begin. We lost a great senior class, but will replace those guys with young men that learned a lot from last year. They are eager to return Troy Football to where it belongs," head coach Matt Burgbacher says.
Burgbacher thinks his squad is close to getting back to the glory days at Troy with leadership and a lot of experience returning that is more comfortable with his coaching staff's system. He also knows that his troops "have to learn how to win and finish games."
Even though the Trojans may have their backs up against the wall expect Burgbacher to field a much more competitive squad this fall. Troy will be a team that gives opponents fits especially if they can come out on top in the trenches.
Division II, Region 8
2015 RECORD: 2-8, 1-4 in GWOC North
COACH: Matt Burgbacher (2-8 at Troy, one year, 53-26 seven years, overall)
HONOR ROLL
Will Brumfield, Sr, FB/OLB – Troy's leading tackler with 64 to go along with two sacks and three fumbles in '15. He was named First Team All-GWOC North for his efforts.
Travis Hall, Sr, OL – The 6-foot-3, 302 pound Hall will be the leader of the Trojans interior line. He was a Second Team All-GWOC North selection as junior.
Hayden Kotwica, Sr, QB – Second Team All-GWOC North last fall Kotwica broke the school record for passing yards in a season with 2,021. He also ran for 455 yards while accounting for 23 touchdowns (17 passing, six rushing). Burgbacher calls his signal-caller "very athletic and one to keep an eye on," this fall.
Marc Scordia, Sr, RB – Scordia ran for 453 yards, had 15 catches for 179 yards and found the end zone seven times on his way to Second Team All-GWOC North honors as junior.
OTHER RETURNEES
Zach Boyer, Jr, WR/DB – The very athletic Boyer has a huge upside. He had d 27 receptions for 342 yards and two touchdowns as a sophomore.
Hayden Jackson, Sr, WR – A top offensive target Jackson hauled in 21 receptions for 401 yards with five touchdowns while amassing 1,065 all-purpose yards in eight games as junior.
Michael Murray, Sr, LB – Murray is one of those guys who always seems to be around the ball. He was in on 60 total tackles as a junior.
NEWCOMERS
Sam Jackson, So, RB/DB – There is so much to like about Jackson. In five varsity games as a freshman he was in on 24 tackles and amassed 341 all-purpose yards (142 rushing, 113 receiving) on 30 touches as a freshman. Burgbacher expects him to "make an even bigger impact" in '16.
Sam Coleman, Jr, WR – Coleman is making the switch from QB to WR this offseason. His athleticism and length on the wing could make him a tough matchup for opposing secondaries.
Kameron Block, Jr, OL/DL –Block saw some varsity action in '15. He is expected to be an anchor the offensive line and help on the d-line as well.
Drew Smith, Jr, OL/DL – Like classmate Block, Smith will be asked to contribute on both sides of the ball.
Joah Schricker, Jr, DL – The very athletic Schricker will fill the void left by the graduated Jared Bair as a leader on the d-line. He was in on 31 total tackles as a sophomore.
Jake Anderson, Sr, WR/DB/K – Will return as the Trojans kicker. He hit 26/28 extra points and missed a field goal last fall. Anderson will also contribute quite a bit on our offense and defense.
PLAYOFF HISTORY
(11 appearances, 5-11) – 2011, 2010, 2004, 2000, 1997, 1996, 1995, 1992, 1989, 1986, 1985 (Regional Champions)
2016 SCHEDULE
The Trojans will need to dig down deep as the schedule is loaded with teams that have proven running backs and staunch rushing attacks. Troy will play five teams that made the playoffs last fall – Trotwood-Madison, Miamisburg, Butler, Tippecanoe and Piqua.
PLAYING CATCH UP
Six times in its eight losses Troy gave up 20 or more unanswered points which contributed heavily to the Trojans demise last season.