2016 Snapshot: Greenville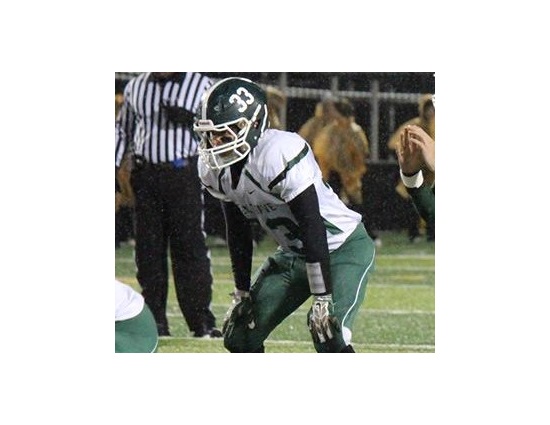 A combined nine wins over the last two seasons may not seem like much but it is a big deal at Greenville. The program has made major strides since head coach Aaron Shaffer took over five years ago and there is plenty for the Green Wave fans to be excited about this fall.
"We look forward to the 2016 season. We have as much experience returning as any high school team could expect to have. With 22 letter winners returning, experience under the lights will be help us in the tense moments that arise during any game," Shaffer quips.
Greenville should be a legitimate threat every Friday night returning four of five starting offensive linemen and two others who gained game experience last year. They have to replace a quarterback and a running back but other than that the Green Wave returns all of their skill position players on this side of the ball.
Defensively, Greenville has four linemen, three starting linebackers and three of four secondary members coming back. The unit should be much improved over the one that gave up 30 points per game a year ago.
That improvement begins with winning the battle at the line of scrimmage. "We have to continue to grow physically as a football team to compete against some of the best competition in the state," Shaffer states.
Division III, Region 12
2015 RECORD: 4-6, 4-1 GWOC North
COACH: Aaron Shaffer (12-28 @ Greenville, four years; 20-50 overall, seven years)
HONOR ROLL
Logan Eldridge, Sr, RB/LB – This three year letter winner covers lots of ground for the Green Wave defense. Eldridge was named First Team All-GWOC North after getting in on 91 total tackles, registering one-and-a-half sacks with two interceptions including a pick six as a junior.
Kyle Phillips, Sr, DB – One of the top defensive backs in the division Phillips recorded 53 total tackles and had an interception in '15. He was named First Team All-GWOC North for his efforts.
Justin Brown, Sr, WR/LB – A menace on defense and a nuisance on offense Brown was a Second Team All-GWOC North selection as a junior. He was in on 81 total tackles, forced two fumbles, returned an interception 74-yards for a touchdown, caught 18 passes for 298 yard with three more scores receiving.
Karsyn Fender, Sr, DL – A bust our sophomore campaign saw Fender get in on 46 total tackles with a sack and two fumble recoveries, He was named Second Team All-GWOC North for his work.
Dalton Kopelic, Sr, OL – The 6-foot-3, 275 pound Kopelic is a load to deal with along the Green Wave line. He was a Second team All-GWOC North selection a year ago.
Trae Wood, Sr, DB – Wood was a Second Team All-GWOC North member as a junior.
OTHER RETURNEES
Brandon Beyke, Sr, WR – Shaffer is expecting Beyke to be a factor in the Greenville offense after being limited to just five games as a junior.
Erick Madison, Sr, LB – One of the most unsung players in the GWOC last fall Madison registered 95 total tackles, had three and a half sacks, a fumble recovery and two interceptions.
Aaron Rich, Sr, TE/WR – Look for Rich to have a big senior campaign. He had 19 receptions for 187 yards and two touchdowns as a junior.
Devin Hendrix, Sr, RB/DB – A factor on both sides of the ball in '15 Hendrix had 11 receptions for 156 yards and two touchdowns. On defense he registered 46 total tackles and had three interceptions.
Bradley Meade, Sr, WR/DB – As a junior Meade led the Green Wave in receiving with 24 receptions for 321 yards and four touchdowns.
Braden Russell, Jr, OL – Russell lettered as a sophomore last fall.
Elias Watters, Sr, OL – A leader on the o-line Watters has already earned two letters.
Caleb Anderson, Sr, OL – At 5-foot-9 and 280 pounds Anderson can get low leverage to move the line for the backfield.
Carson Shilt, Sr, OL – Size doesn't matter to Shilt. The 5-foot-10, 215 pound senior will mix it up with anyone.
Tanner Swisshelm, Jr, OL – Swisshelm has all the tools to be an all-conference performer over the next two years.
NEWCOMERS
There are not many holes to fill for the Green Wave but expect these players to fight for playing time. Shaffer expects senior K/P AJ Frens will be a weapon for the special teams. Hoping to step up from the JV squad and find a spot on the field will be juniors DL Landin Brown, WR/DB Eli Moore, WR/DB Ryan Trick and TE/LB Noah Vanhorn.
Sophomore RB/DB Landon Eldridgehas proven bloodlines. His classmate RB/LB Micah Light also has tremendous upside.
PLAYOFF HISTORY
(two appearances, 0-2) – 1996, 1992
2016 SCHEDULE
The Green Wave could get out of the gate with a fast start facing Eaton Wilmington, Urbana and Stebbins to begin the year. The schedule tightens up big time after that as Greenville will take on Trotwood-Madison, Butler, Piqua, Tippecanoe, Troy and Sidney.
BUILDING SUCCESS
The Greenville seniors will go into 2016 having gone 8-7 over their last 15 varsity tilts. The Green Wave were just 4-21 before that to start coach Shaffer's tenure at the school.
WANTED: 1,000 YARD RUSHERS
Coach Shaffer has only had one runner gain 1,000 yards in his four seasons at Greenville. Codi Byrd ran for 1,026 yards in 2014.
PUTTING POINTS ON THE BOARD
The last 10 losses for Greenville dating back to the beginning of 2014 has seen the Green Wave average just 12.1 points in those affairs with an average margin of defeat of 18.0 points.