2016 Preseason Rankings – NKY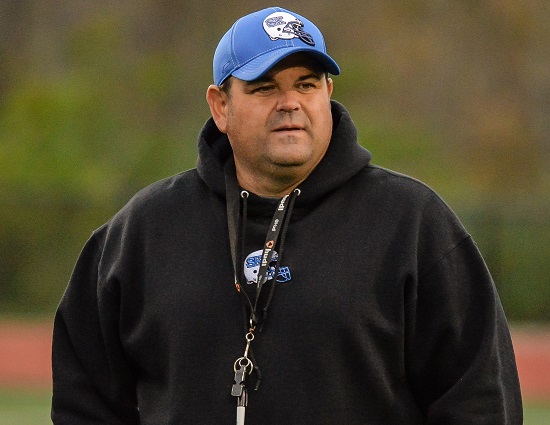 Simon Kenton tops the list of our preseason TriStateFootball.com NKY Team Rankings. The Pioneers will be challenged by another deep group of Class 6A squads who look to knock them out of the #1 spot. No one was able to displace Simon Kenton from the top spot a year ago and it will take a gargantuan effort to do so again this fall. The Pioneers know how to win and have an experienced returning cast that make them primed for another deep playoff run.
Despite finishing last season at 5-8 CovCath has a great nucleus returning. Look for the Colonels to make some noise and get back to their traditional winning ways.
Small school Beechwood has to replace much of its firepower at the skill positions. The Tigers always seem to reload but there are plenty of question marks about who will be the players to step up and fill the voids left behind by a very successful graduated senior class.
Here is a look at the preseason TriStateFootball.com NKY Team Rankings…
| SCHOOL | NEW COACH | FORMER COACH |
| --- | --- | --- |
| Aiken | Jeremy Pflug | Greg Estep |
| Amelia | Dave Brausch | Randy Hospelhorn |
| Bellevue | John B. McMillen | Johnny Poynter |
| Boone County | Marty Steele | Jeff Griffith |
| Carlisle | Mike Brown | Bill Jewell |
| Carroll County | Lee Downey | Mike Weedman |
| Cincinnati Christian | Ken Kinch | David Fulcher |
| Covington Catholic | Eddie Eviston | Dave Wirth |
| Dixie | David Worley | Sam Watson |
| Eaton | Brad Davis | Ron Neanen |
| Harrison County | Neil Furnish | Jim Carr |
| LaSalle | Jim Hilvert | Nate Moore |
| Mason County | Jonathan Thomas | David Buchanan |
| Newport | Tim Viox | Matthew Schmitz |
| Northmont | Tony Broering | Lance Schneider |
| Norwood | Paul Jenne | Chris Majors |
| Oak Hills | Evan Dreyer | Dan Scholz |
| Oakwood | Butch Snider | Rick Robertson |
| Ponitz Tech | Jim Place | Zach Vargo |
| Roger Bacon | Mike Blaut | Kevin Huxel |
| South Dearborn | Rand Ballart | Chris Nobbe |
| St. Bernard-Elmwood Place | Dan Starkey | Jim Mackie |
| Summit Country Day | LaDon Laney | Mike Brown |
| Tippecanoe | Joel Derge | Charlie Burgbacher |
| Troy | Matt Burgbacher | Scot Brewer |
| Urbana | Jon Daniels | Nick Marino |
| Western Brown | Don Sizer | Evan Dreyer |
| Western Hills | Jason Sparks | Paul Jenne |
Knocking on the Door: NewCath, Dixie Heights
Dropped Out: None
*Last updated 5/20/2016