Sichterman commits to Nebraska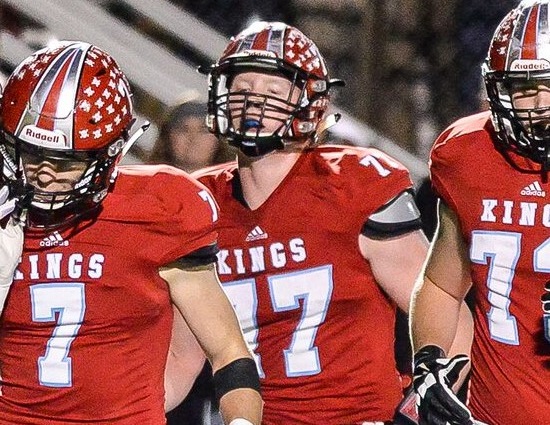 Kings offensive lineman, Matt Sichterman has verbally committed to Nebraska, Brandon Olson the Sports Copy Online Editor at the Omaha World-Herald told TriStateFootball.com on Sunday. He is the highest rated recruit ever for Kings and first to commit to a big five power conference school.
The 6-foot-5, 265 pound Sichterman had offers that included Boston College, Cincinnati, Colorado State, Illinois, Indiana, Iowa State, Kent State, Kentucky, Marshall, Maryland, Memphis, Miami (OH), Oregon State, Pittsburgh, Purdue, Syracuse, Toledo, Vanderbilt, Virginia, Wake Forest and West Virginia.
Sichterman is a triplet whose brother Dan is an all-league defensive end and his sister Megan is an all-league swimmer for the Knights.
Here is a look at all the local player who currently have offers or have committed: http://vype.com/tristatefootball/2016/02/15/the-offer-train-is-rolling/