The Art of Recruiting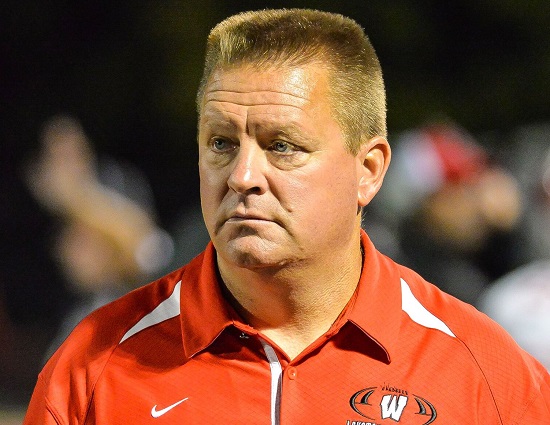 The state of Ohio is one of the top areas when it comes to talent in the high school level. College coaches throughout the country visit this area looking for pieces to take their college programs to the next level.
Some recruiters find familiar territories to venture to every year to fill rosters, especially when it comes to the Cincinnati and Dayton areas. One place in particular has been in West Chester at Lakota West where head coach Larry Cox is not just preparing his student-athletes for the next level, but preparing them for live after football.
"It is not about wins and losses but it's about helping them in life," said the Firebirds head coach. "Coaches like to see what type of relationship you have with the player."
With that mentality Lakota West football players are more prepared for the college setting. The graduation rate for Firebird alum that go on to play college football is around 90 percent, and that is close to two decades of players as Cox is going into his 20th season with the school. Former Alabama center and Indianapolis Colts first round pick, Ryan Kelly, who graduated from Lakota West in 2011, and Philadelphia Eagles linebacker Jordan Hicks, 2010 Lakota West graduate, both have earned Masters' Degrees.
"We bridge the gap between high school and college," said Cox. "We train our kids to handle the workload academically."
It was not always this way at Lakota West as according to Cox the school was known more for their basketball program than football program.
"We had to create a tradition here at the school and it took time to build the program," said Cox.
Matt Lawless was the first player in Lakota West history to go on to play at the college level. In 1998, Lawless was selected All-Ohio First Team linebacker. He was a team captain for both his junior and senior season.
Since those days, the recruiting process has completely changed. There are no longer VHS tapes being mailed to colleges, but instead players and coaches are just updating game highlights to www.hudl.com. There is now an overabundance of videos.
"Hudl changed the process and flooded the market," said Cox. "With the amount tapes sent to schools, coaches are looking for reasons to cross you off the list. It is more than just the physical characteristics of a player"
There are also scouts in the area that coaches use for advice, and Cox has built a reputation where schools will come to him every year looking for talent. Just this fall Bowling Green had a spot available at the offensive line position, and they contacted Cox. The 6-feet-5 lineman Tim Tanner-Blair was recommended and was offered a scholarship. It helps when your program has generated six players that have been in NFL camps, including the first being John Connor (class of 2005).
Connor was drafted in the fifth round of the 2010 NFL Draft by the New York Jets, and has played for the Bengals, Giants, and recently the Bills. The fullback was able to make the NFL in a position that is nearly extinct in this pass-friendly league. This was after Connor attended the University of Kentucky as a walk-on after not receiving offers.
Along with Tanner-Blair, the Firebirds had five seniors sign letter of intents in February. Cornerback Sean Mahone signed with West Virginia, 6-feet-2 offensive lineman Kavanaugh McCarthy committed to Butler, kicker Jack Nguyen with Georgetown College, and offensive lineman Zach Nutter is attending Baldwin Wallace.
This year's recruiting class could include wide receiver Payton Porterfield, who recently was offered a scholarship from Kentucky Christian, running back Zelwyn Robinson, and the sleeper of the class could be 6-feet-3 quarterback Tony White, who has put on size and strength during this offseason. And just like any good program, Cox has freshman and sophomores on the rise, preparing for their chance to sign that letter of intent, and become not just better players, but better people down the road.