Alter Crushes Fenwick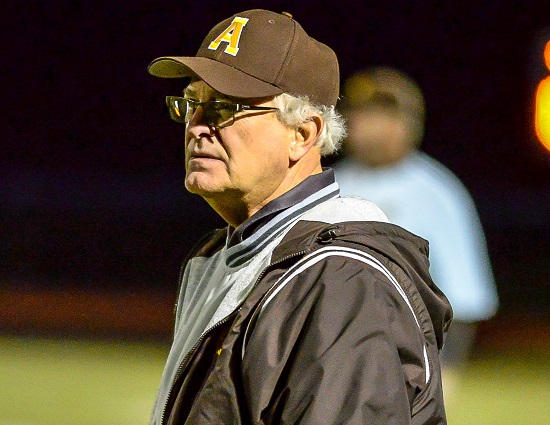 Alter continues to dominate opponents with its fourth straight win, 46-22, Friday night against Fenwick.
Since being defeated in Week 1 against Fairmont, Alter has rolled through the last four games, outscoring its opponents 181-41. This was the Knights first conference game of the season.
Alter junior running back John Bivens III ran through the Fenwick defense. He rushed for 237 yards and three touchdowns. This is his fourth straight 100-plus yard games, and first 200-yard game this season.
Alter started the scoring on the opening kickoff when senior Jordan Coovert took the kickoff 90 yards. This is Coovert's first touchdown on special teams this season.
The Knights extended the lead to two touchdowns when Peter Riazzi rushed for a 3-yard touchdown. This was his first of two touchdowns in the game.
Fenwick narrowed the two-score lead when Caleb Davis scored on a 1-yard run. This was the first of two touchdowns. Davis finished the game with 88 yards on 20 rushes.
That was the closest the game would be. Alter extended the lead with just under a minute left in the first quarter when junior quarterback Conner Bazelak threw a 70-yard touchdown pass to Senior Lane Harshbarger. This was Harshbager's fourth touchdown on the season. Bazelak only finished the game with 99 yards on four completions so the majority of his stats were on this one play. That scoring reception made the score 22-6 at halftime.
The Alter defense controlled the line of scrimmage, and made it difficult for Fenwick to move the football. They only gained 274 yards, compared to 457 by Alter. Austin Helm and Alden Simms were impressive as they both forced and recovered fumbles.
This marks Alter's fourth win against Fenwick in the last five meetings.
Unfortunately for Fenwick this is the fourth straight loss since winning the season opener against CHCA.
Alter will look to extend winning streak next Friday at Roger Bacon. Fenwick will play on the road against Badin. Roger Bacon will enter next week's game on a three-game losing streak after losing to Badin on Friday night. Badin will be another challenge for Fenwick as they have won two straight games and only lost to Edgewood.
RECORDS: Alter (4-1); Fenwick (1-4)
UP NEXT: Alter at Roger Bacon (2-3); Fenwick at Badin (4-1)
Alter      21 6 12 7
Fenwick 6 0 8 8
Alter: Coovert 90-yd ko return
Alter: Riazzi 3-yd run
Fenwick: 1-yard run
Alter: Bazelak: Harshbarger 70-yd TD pass
Alter: Riazzi 1-yd run
Alter: Bivens III 5-yd run
Alter: Bivens 35-yd run
Fenwick: Janeck: 48-yd pass to Clesceri
Fenwick: Davis 25-yd run
Alter: Bivens III 5-yd run