Wayne Hits GW FG in Second OT to Defeat Northmont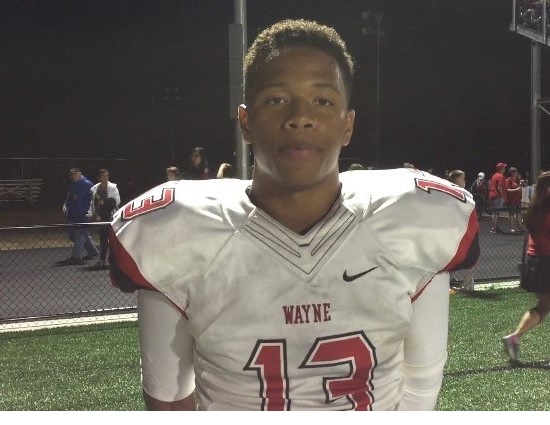 It took two overtimes, but Wayne managed to get passed Northmont, 38-35, Friday night on the road on a 27-yard field goal by Garrett Russell.
Wayne had a comfortable 21-7 lead at halftime, but Northmont stormed back in the second half. They scored four touchdowns in the second half against one of the best team's in the state. The tying touchdown came with just over eight minutes left in the fourth quarter when Miles Johnson scored on a 1-yard run. That touchdown was his fifth for the night. The senior quarterback had three rushing, and two passing. Johnson finished the game with 128 total yards. Senior Devin Kenerly led the team with 145 rushing yards on 26 carries.
Wayne quarterback Rashad McKee led the offense with 207 passing yards and 86 yards on the ground. He also totaled five touchdowns, four in the air and one on the ground. Freshman Austin Mullins and senior L'Christian Smith both caught two of McKee's touchdown passes. Smith is considered one of the top receivers in the state, and once again stepped up to lead the team with 74 receiving yards. Mullins was important in both the receiving game and on special teams.
This is Wayne's fourth straight win after losing its opener to Pine Richland (Pa.). The Warriors will have a test next week when they play undefeated Centerville Friday night at home. This is regarded as the best conference matchup of the season.  Northmont will take its 3-2 record on the road to Lebanon, who started well but dropped the its last two games.
RECORDS: Wayne (4-1), Northmont (3-2)
UP NEXT: Wayne hosts Centerville (5-0), Northmont visits Lebanon (203)
Wayne     13   8   7  0  7 3
Northmont 0 7 14 14 7 0