CovCath remains undefeated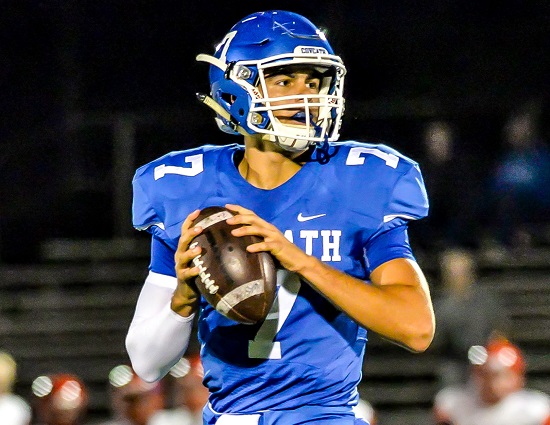 A.J. Mayer threw for 316 yards and three touchdowns on just 23 pass attempts as Covington Catholic downed Indianapolis Bishop Chatard, 30-7 on Friday.
Casey McGinness led the Colonels in rushing with 94 yards and one TD on 17 carries.
CovCath opened the scoring with five minutes left in the first quarter, when Mayer connected with Malachi Pike on a 43-yard TD pass.
Two minutes later, Mayer hooked up with Jack Coldiron for a 79-yard score.
Chatard made it 14-7 in the second quarter, but Luke Lenihan caught a 45-yard touchdown pass with one second left in the half.
Grant Dyer scored on a 10-yard run, and David Gronette tacked on a 25-yard field goal to seal it for the the unbeaten Colonels, who will host Highlands next week.