Beechwood back in finals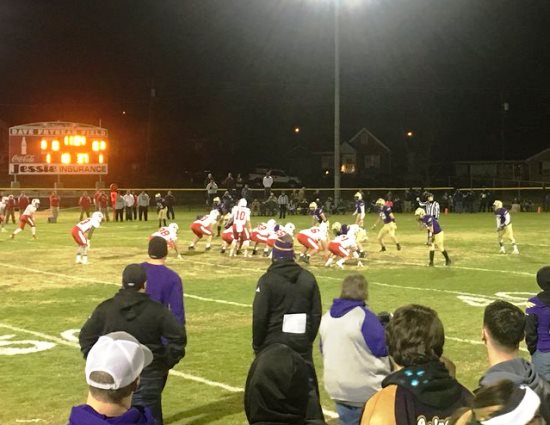 For the third straight year the Beechwood Tigers will be playing in the Class 1A Russell Athletic/KHSAA Commonwealth Gridiron Bowl after they took care of business with a 63-7 road victory tonight against the Campbellsville Eagles.
Both teams came into this contest averaging over 40 points, but this was a one-side affair. As they've done so many times before this season, Beechwood (11-2) put the game away early. They scored 21 first-quarter points and had a 48-0 lead and the defense had four turnovers all at intermission.
Senior running back James Davis was too much for Campbellsville (7-7) to handle as he rolled up 195 yards and three touchdowns in his 15 first-half carries. Brayden Burch went 5-of-5 for 78 yards, including two TD passes to Logan Castleman.
Tigers flexing their muscle. @beechwood_tiger 48 Campbellsville 0 2:53 to go in first half. James Davis running roughshod over Eagles defense. @ENQSports @Enquirer @ENQphoto pic.twitter.com/52lIQOKWEL

— Jim Owens (@CinciJd) November 25, 2017
The Tigers now will make their third straight trip to KHSAA Class 1A state championship game. They look to win their second consecutive state championship and the school's 13th overall
Beechwood will face Raceland (10-4) at 2PM EDT at Kroger Field in Lexington. The Rams advanced to their first-ever state title game with a 17-14 win over Pikeville.
Tigers win 63-7 over Campbellsville!! Way to go Red!! They will be playing in the STATE FINALS vs Raceland!!!! No school Friday, December 1st!! Come out and support our Tigers!! #TTS #football #wearebeechwood

— BeechwoodTigers (@beechwood_tiger) November 25, 2017
*Be sure to follow us on Twitter @TSFootball for live game updates next Friday.
-Image from Twitter (@bcfromky)