CovCath continues quest for perfection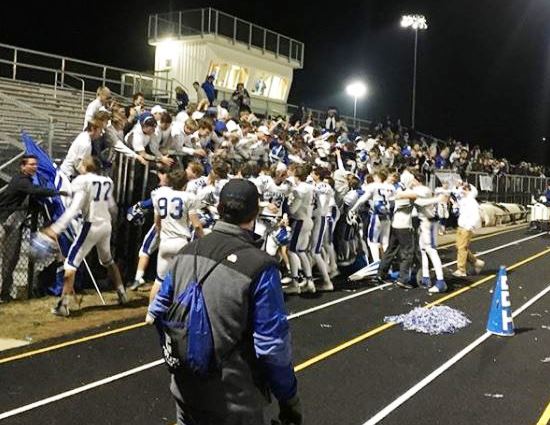 One win away from perfection and one win away from the school's seventh state championship and first since 2005. That is exactly where the Covington Catholic Colonels stand after defeating the South Warren Spartans 43-7 Friday night in Bowling Green.
Covington Catholic (14-0) compiled 411 yards of offense, including 273 through the air and proved be too much for South Warren (11-3) to handle.
Miami (OH)-bound A.J. Mayer continued to build his resume for Mr. Kentucky by completing 18-of-27 passes for 273 yards and four touchdowns. He also rushed for 52 yards and an additional score on nine carries in the win.
His first two of his scoring strikes went to junior Jack Coldiron, who led all Colonels in receiving with four catches for 114 yards.
CovCath has been generally putting games away before halftime and that appeared to be the case when Casey McGinness got a Mayer 16-yard TD pass with 7:53 to go in the first half to give the Colonels a 21-0 edge.
However, the Spartans got a touchdown in the final 20 seconds of the half to cut the lead to 21-7 at the break. It would be the only points South Warren would score all night.
McGinness and Mayer each added a TD run in the third quarter and Mayer capped off the scoring with a 20-yard touchdown pass to classmate Luke Lenihan. The Colonels went for and converted the two-point conversion to make 43-7 and put the game on a running clock.
Cov Cath has now gone to the running-clock versus all 11 of its opponents from the state of Kentucky.
Next up for the Colonels will be Madison Southern (10-4) in the KHSAA Class 5A state championship game on Saturday, December 2 at 8:00 PM EDT at Kroger Field in Lexington.
South Warren finishes 48-8 over four year span. Tonight was senior class's first home loss

— BG Daily News (@bgpreps) November 25, 2017