Fairborn's Becraft Voted TSF POW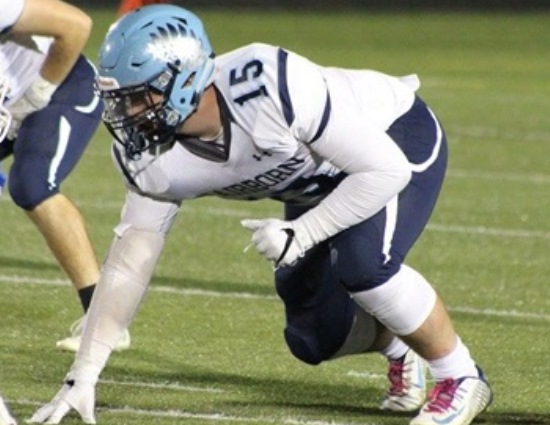 Brandon Becraft of the Fairborn Skyhawks was voted the TSF Player of the Week for Week 10, registering 4,769 votes (35.73 percent).
The defensive lineman had two fumble recoveries, returned one for a touchdown and was in on 13 total tackles (seven solo) as the Skyhawks took down Xenia.
Becraft edged out Logan Storie of East Central and West Clermont's Austin Maham in the voting conducted by TriStateFootball.com. In total, 17 players were nominated with 13,346 votes casted.
We will be presenting awards to each of this season's winners at the upcoming TSF Year in Review Show coming in mid-to-late February (more details coming soon).
This is our final poll of the season. Thanks to the thousands of fans that turned out this season to support their teams and athletes. Check out all of this season's PLAYERS OF THE WEEK.