La Salle One Win Closer to Fourth Straight Title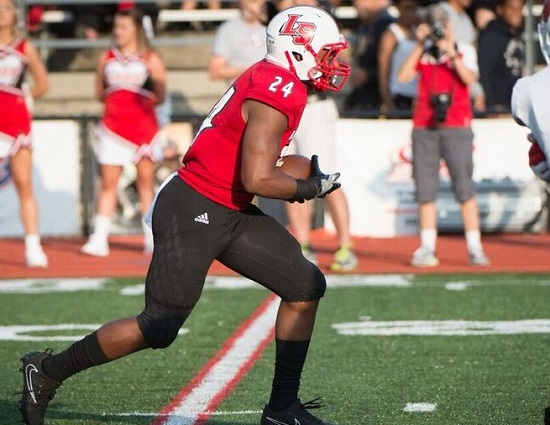 La Salle continued its march to a fourth straight Division II title with a 41-6 win over Sidney Friday night at Miamisburg Holland Field.
The Lancers have proven to be one of the best defenses in Division II, and once again answered the challenge. After gaining over 427 yards a week ago, Sidney was held to only 153 yards. Coming into the game Sidney senior running back Isaiah Bowser rushing for over 2,600 yards and 29 touchdowns, but tonight was held to a season-low 67 yards. This was below the average of 105 rushing yards the Lancers have allowed this season. They were also able to force two turnovers, which gives them 21 takeaways on the season.
La Salle scored early and often against the Sidney defense. La Salle senior quarterback Griffin Merritt threw four touchdown passes, which two came quickly in the first quarter. The first was just two minutes into the game on an 11-yard connection to Jake Roberts. The second was on a 49-yard score to Jake Seibert.
Merritt found Roberts and Seibert again in the third quarter when La Salle scored three touchdowns to start the second half. Both Seibert and Roberts only had two catches apiece, which resulted in scores.
The Lancers rushing game gained 253 yards, which came from eight different running backs. Cameron Porter led the charge with 88 yards to go with his touchdown in the second quarter. The Lancers offense finished the night with 438 total yards and 27 first downs. The offense had the ball for over 11 minutes longer than the Sidney offense.
This was only the second time this season Sidney was held to less than 30 points.
La Salle will play the second seeded Winton Woods in the regional final after they defeated Anderson, 52-21. This is Winton Woods' first regional final since 2009. The Warriors have one of the best offenses in the area so will be a great test for this suffocating defense.