NKY Round-Up: Week 11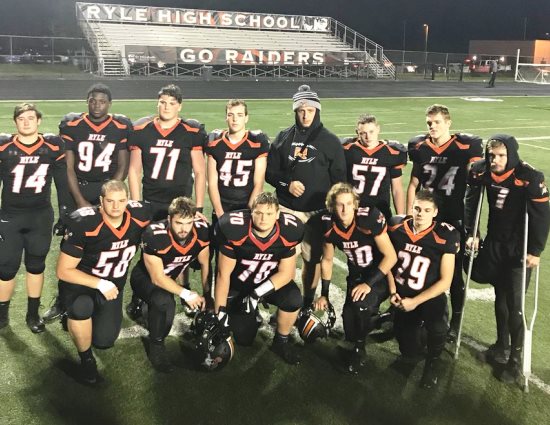 It was a rough night for Northern Kentucky teams as the Class 1A-6A Russell Athletic/KHSAA Commonwealth Gridiron Bowls kicked off.
We had 23 Northern Kentucky TSF teams alive when Friday started before it was over only nine would remain.  Beechwood, a top seed in Class 1A, had a bye for Week 11 while the other 22 were in action.
Covington Catholic, who finished the regular season undefeated and atop our final TSF NKY Team Rankings, had no problems rolling past Bullit East. The Colonels rushed for 355 yards and scored 42 first-quarter points in the route.
Second-ranked Ryle wasn't as fortunate. In a shocker, the Raiders fell at home 20-14 to Butler. The Raiders lost quarterback Easton Pilyer to injury in the first half and came up just short in their quest to advance.
Senior running back Jake Chisholm had 36 totes for 156 yards and a score on the ground in the loss. He finished his storybook career as the program's all-time leading rusher with over 2,300 yards for this season.
Tough loss but Congrats to the Raiders on a Great Season. Another proud season, great leadership by our Seniors !! #aargh pic.twitter.com/XtRTJ0f0yR

— Ryle Raider Football (@ryleraiderfball) November 4, 2017
Meanwhile, No. 3 Simon Kenton cruised past Jefferstown behind three TD passes by quarterback Matt Shearer. Fifth-ranked Campbell County won at home versus Eastern, 19-14. All other 6A teams fell – Boone County, Cooper, and Conner.
Scott, who finished the regular-season No. 6 in our rankings, advanced in its 4A matchup against Rowan County. Seventh-ranked Lloyd and No. 8 Highlands also moved on with wins over Green County and Oldham County respectively.
Aside from Ryle the next biggest surprise came with Ludlow falling to Louisville Holy Cross at home, 30-21. The Panthers started the season 7-0, but closed out by dropping three of its last four contests.
Senior Justin Blackburn, who entered the game as the leading rusher in Class 1A statewide, crossed the 2,100-yard barrier as he finished with 127 yards and a pair of touchdowns.
Great game and even better season….Love you guys @LHS_PanthersFB @ludlowschools @LudlowHShype pic.twitter.com/mUHVNiPM1x

— Ludlow Sports Med (@LudlowSportsMed) November 4, 2017
Here's who is still standing…
6A – Bracket
Simon Kenton (W vs. Jefferstown 48-17)
Campbell County (W vs. Eastern 19-14)
5A – Bracket
CovCath (W vs. Bullit East 56-14)
Highlands (W vs. Oldham County 34-7)
4A – Bracket
Scott (W vs. Rowan County 49-7)
2A – Bracket
Walton-Verona (W vs. Shawnee 72-0)
Lloyd (W vs. Green County 43-6)
NewCath (W vs. Metcalfe County 37-12)
1A – Bracket
Beechwood (Week 11 bye)