Best Bets: Week 11 – NKY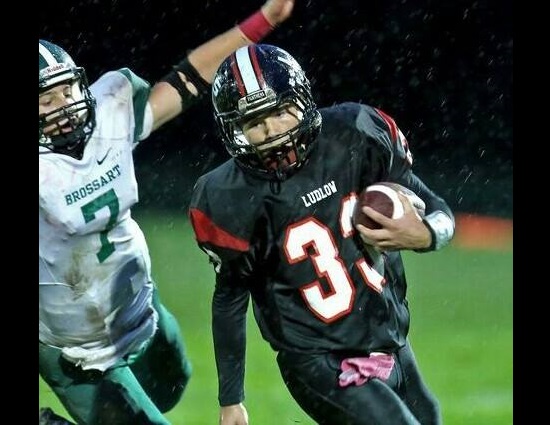 The playoffs are upon us in Kentucky, and we all know what the first round means: Lots of blowouts because the KHSAA has way too many classes.
There should still be some quality contests this week, however, especially in the 2-vs.-3 matchups.
Here are the Best Bets for Northern Kentucky in Week 11:
Louisville Holy Cross (5-5) at Ludlow (8-2), 7 p.m. – Holy Cross was blown out by Bullitt Central and Louisville DeSales early but its other three losses later in the season have all been by eight points or fewer. Ludlow was annihilated by Beechwood and also lost to Paris. QB Justin Blackburn is just 11 yards shy of 2,000 for the season.
Bellevue (5-5) at Frankfort (6-4), 7 p.m. – After a strong start, Bellevue struggled down the stretch, losing three of four, and the Tigers weren't competitive in any of those games. Frankfort is extremely well balanced and is tough to beat on its historic home field.
Green County (5-5) at Lloyd (7-3), 7 p.m. – Green County started 3-0 but is 2-5 since, and three of its wins have come by 10 points or fewer. Lloyd won its district – dethroning Newport Central Catholic – and is averaging 36.6 points.
Newport Central Catholic (5-5) vs. Metcalfe County (7-3) at Newport, 7 p.m. – Despite its regular season record, NewCath usually finds its way once the playoffs start, but the Thoroughbreds have been blown out four times. Metcalfe County has won by seven points or fewer four times, including once in overtime. Bryson Mayes has rushed for over 1,000 yards to key the Hornets' offense.
Washington County (6-4) at Owen County (7-3), 7 p.m. – These teams are headed in opposite directions. Washington County is limping into the playoffs after getting blown out in back-to-back games, getting outscored 91-6. Owen County has won four of five and two in a row by an 81-0 aggregate score.
Mason County (7-3) at Johnson Central (8-2), 7 p.m. – Mason County was 1-9 two years ago but has rebounded nicely. But the Royals will face one of the state's mountain powers, although the Golden Eagles dropped their final two regular season games.
Oldham County (6-4) at Highlands (5-5), 7 p.m. – Oldham County is allowing just 16.1 points per game and has now surrendered more than 28 in any contest. Highlands is giving up an average of 31.7.
Bullitt Central (6-4) vs. Dixie Heights (3-7) at Nelson County, 7:30 p.m. – Bullitt Central plays in a lot of low-scoring games – the Cougars score 19 points per game and surrender 16. Dixie Heights has struggled mightily to stop opponents, who are averaging 36 points.
Louisville Eastern (5-5) at Campbell County (6-4), 7 p.m. – Eastern is 4-1 at home and 1-4 on the road. Fortunately for Campbell County, this game will be played in Alexandria. The Camels gained 4,177 yards, or 417.7 per game in the regular season. Austin Hoeh needs just 28 passing yards to reach 2,000.
Pleasure Ridge Park (6-4) at Cooper (2-8), 7 p.m. – PRP started the season 4-0 but faced much tougher competition the rest of the way and won two of its last six. Cooper has played a very difficult schedule as well, but its only wins have come against Boone County and Conner.
Conner (4-6) at Louisville Male (8-2), 7 p.m. – Conner enters the postseason on a four-game losing streak in which it has been outscored, 157-79. Male has lost to Louisville St. Xavier and Trinity and is holding opponents to 13.7 points per game.
Louisville Butler (6-4) at Ryle (8-2), 7 p.m. – Butler has played in some exciting games, as four of its contests have been decided by one score. The Bears are 2-2 in those close games. Ryle has won eight of nine since losing to CovCath to open the season. The Raiders are third in all of Class 6A in scoring with 380 points.