Trotwood takes down a familiar foe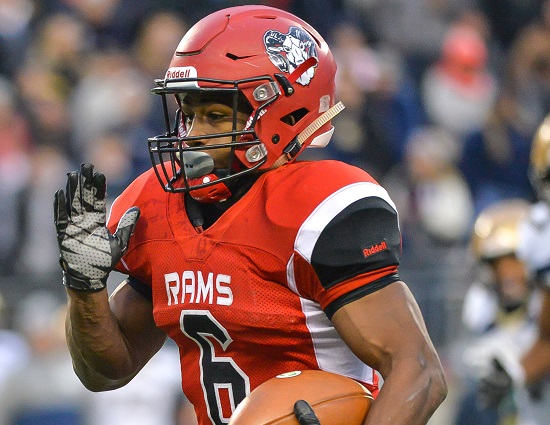 The Trotwood-Madison Rams moved to 14-0 Friday night by knocking off the Toledo Central Catholic Fighting Irish at Piqua High School.
These two teams know each other well. They first squared off in the postseason in 2012, when the Rams fell to TCC in the D-II state championship game. Friday night marked the fourth straight time they've faced off in a state semi-final contest.
Unlike some of their previous match-ups, Friday's contest was dictated by defense. The Rams held the Fighting Irish to just 91 total yards of offense, including just 21 yards rushing on 45 carries. Meanwhile, their special teams came up with two blocked punts which led to nine points for Trotwood.
Senior running back Ra'veion Hargrove, who entered the game with 2,000 yards rushing on the season, added 127 more yards to his total on 21 carries. He also scored his 33rd touchdown of the season.
Trotwood (14-0) is now set to square off against Dresden Tri-Valley (13-1) next Saturday at 8 p.m. EDT at Tom Benson Hall of Fame Stadium in Canton for the Ohio D-III state championship.