Clinton-Massie defeats John Glenn in state semi-final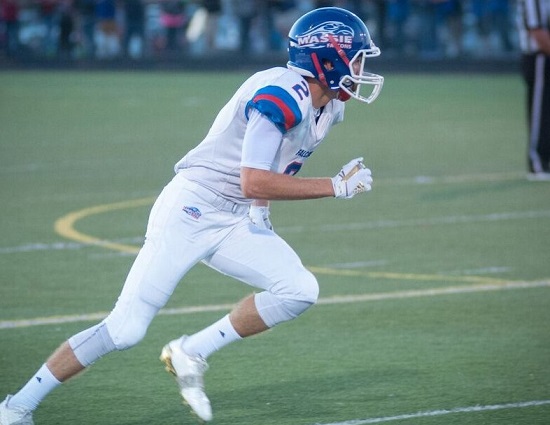 In one of the more tightly-contested battles in the Buckeye State on Friday night the Clinton-Massie Falcons defeated the John Glenn Little Muskies, 28-21.
John Glenn lost the game despite owning a 415 to 189 edge in total yards. As we've seen so many times before with Dan McSorley-led Clinton-Massie teams, the Falcons scrapped and clawed their way to a victory.
The Falcons got on the board first when Luke Richardson pulled in a 31-yard pass from Corey Stulz. However, John Glenn took at 14-7 lead into halftime behind two TD runs by Shane Bonner.
Clinton-Massie struck first in the second half when Weston Trampler scored on a 3-yard TD run to knot the game at 14. The lead wouldn't last long though as Bonner scored a third TD, this time on 6-yard catch, to give the Little Muskies back a 7-point advantage after three quarters of play.
The last two scores would belong to the Falcons and would come from Richardson.  He pulled in his second TD reception of the night on 25-yard pass with 8:41 left in the game to tie it. Less than three minutes later he came up with a 46-yard pick six on defense to give the Falcons the lead for good.
Clinton-Massie (13-1) is now set to face top-ranked Steubenville (14-0) next Saturday at 3 p.m. EDT at Tom Benson Hall of Fame Stadium in Canton for the Ohio D-IV state championship. The Falcons won back-to-back state titles in 2012-13. The Big Red finished as the DIV state runner-up the past two seasons and has won three state championships with the last coming in 2006.