Madison falls one game shy of Canton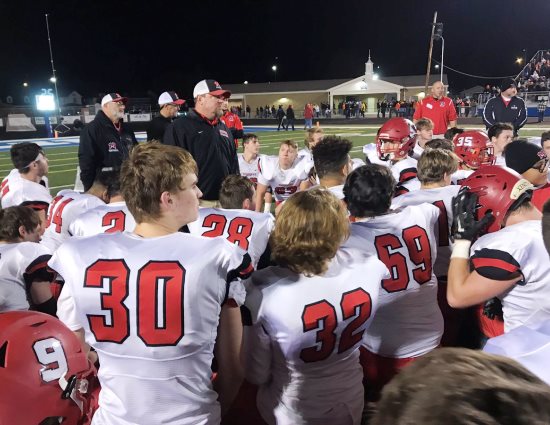 The magical season turned in by Middletown Madison ended abruptly on Friday night at Chillicothe's Herrnstein Field as the Mohawks fell to the Wheelersburg Pirates, 15-10.
Madison (11-3) scored the game's first 10 points, but couldn't hold on against a feisty Wheelbersburg squad. The Mohawks entered the contest averaging 364.4 yards per game on the ground, but were held to just 122 yards rushing on this Friday night.
The game was scoreless for nearly the entire first half before quarterback Mason Whiteman kept it for a 1-yard TD run with just 0.4 second remaining in the second quarter to give Madison a 7-0 edge at the break.
The Mohawks added three more points early in the third quarter after an Evan Crim interception gave them great field position. However, it would be all Pirates after that.
Wheelersburg got a field goal of their own to cut the lead to seven, followed by a 17-yard TD pass from Trent Saylers to Justin Saylers early in the fourth quarter. However, a missed extra point kept Madison in the lead at 10-9.
That lead would go away shortly thereafter when on their next possession the Pirates got a 2-yard TD run by Xander Carmichael with just seven minutes left in the contest.
Wheelersburg (14-0) advances to the Ohio D-V title game against Pemberville Eastwood (14-0) at 3 p.m. at Tom Benson Hall of Fame Stadium in Canton.
*Image from Twitter (@JakeWCPO)