Senior Salute: Dawson Martin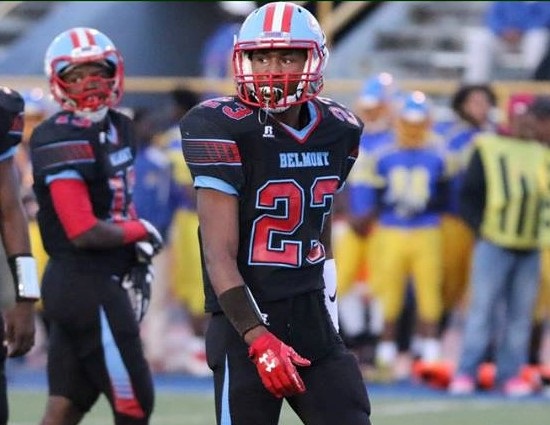 Belmont RB/DB Dawson Martin (photo courtesy of ScoutingOhio.com)
The last three years have been the most prosperous in the history of Belmont football with playoff appearances coming in each of those campaigns. Dawson Martin has been an integral part of all that success and is arguably the best player to ever put on pads for the Bison.
Belmont roared through the 2017 regular season going 9-0 while allowing just nine points and recording seven shutouts. The versatile Martin played a large role in all phases of the game for the Bison. The senior was named Division II Third Team All-Ohio at running back after racking up 1,027 yards from scrimmage (769 rushing, 258 receiving) on 102 touches of which 22 (16 rushing, six receiving) went for touchdowns.
On special teams, Martin racked up 401 yards on returns and took a punt to the house. He finished the year with 1,431 all-purpose yards and 148 points scored. On defense, he was in on 44 total tackles (36 solo), forced two fumbles, recovered another and had a pair of interceptions.
The numbers for Martin as a junior were equally as good. He was named Division III First Team All-Southwest District as a defensive back. Martin found the end zone on a pick six and came up with three takeaways (two interceptions) out of the secondary. There were 476 total return yards, two punt returns and a kickoff return for scores on special teams. Martin added 972 yards with nine touchdowns on the ground while finishing with 1,483 all-purpose yards.
As a sophomore Martin was named First Team All-Southwest Ohio Public League – National. Belmont was a combined 23-7 over his last three seasons as a starter.