2018 Snapshot: Carroll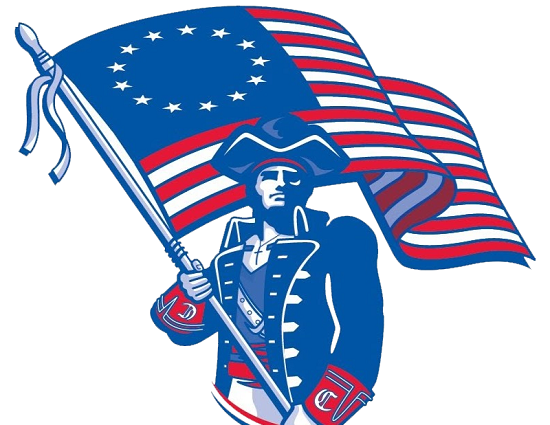 Things hit rock bottom for Carroll football last season. The Patriots lost their final nine contests. The program hasn't had a winning season since 2010. There is only way to go for head coach Ben Rulli and his troops and that is up.
One of the worst nightmares for a coach is not having depth in the junior and senior classes. Rulli faced that dilemma in '17. "We were very young and have gained a lot of experience playing sophomores and some freshmen last season. We are returning multiple letter-winners from that squad," the coach states. There are plenty of players who have many snaps under their belts. Now the task for the Patriots is to learn how to win.
Dedication and hard work will be the only way Carroll pulls out of this funk. Rulli believes they are making strides in that direction. The boys have been having an outstanding offseason. They are making gains and getting bigger in the weight room. We are looking forward to getting out on the field."
The Carroll roster is littered with players who are proven commodities on Friday nights. There is no reason why their accomplishments shouldn't translate into team success and victories in '18.
Division II, Region 8
2017 RECORD: 1-9, 0-7 GCL Co-eds
COACH: Ben Rulli (12-28 @ Carroll, four years; 42-38 overall, nine years)
HONOR ROLL
Ricardo Calazada, Sr, OL – The rock of the Patriots offensive line. The 5-foot-9, 250 pound, Calazada was a Second Team All-GCL North selection as a junior.
Sam Howard, Jr, DB – A pleasant surprise for Carroll in '17. Howard was named Second Team All-GCL North after a team-high 66 total tackles and an interception a year ago.
OTHER RETURNEES
Fred Butts, Sr, RB/OLB – The most accomplished of all the Carroll returnees. Butts has run for eight touchdowns in each of the last two seasons. He also has 131 total tackles and seven sacks in his career.
Tommy Lowe, Sr, LB – Lowe is on the cusp of being an all-conference performer. He has 96 total tackles in his career.
Will Severt, Sr, WR/DB – Reeled in 22 receptions for 280 yards as a junior. Severt will play a bigger role in the offense this fall.
Matthew Eavers, Sr, LB – A breakthrough junior campaign for Eavers, who finished second on the team with 57 total tackles.
Blake Coy, Sr, LB – Back for this third year as a starter, Coy has recorded 76 total tackles in a Patriots uniform.
Dominic Fernandez, Sr, OL/DL – Became a playmaker as a junior. Fernandez finished with two-and-a-half sacks and recovered a pair of fumbles.
Donovan La Jeunesse, Jr, WR – Had at least two receptions in eight of the Patriots 10 games in '17. La Jeunesse finished with 28 catches for 300 yards and a score.
Trent Fox, Jr, QB – Fox has taken his lumps under center the past two seasons. Despite the rough go of it, he heads into his junior campaign with 1,149 yards and four touchdowns passing at the varsity level.
Sam Severt, So, WR/DB – A rising star, who made and impact in all three phases of the game as a freshman. Severt finished with 15 receptions, 159 receiving yards, had one rushing touchdown with 33 total tackles and three interceptions.
Cole Ryan, So, OL/DL – Earned a spot in the defensive rotation the last three games of the season. Ryan finished with 12 total tackles with two forced fumbles and two fumble recoveries in four games as a freshman.
PLAYOFF HISTORY
(nine appearances, 9-9) – 2010, 2007, 2006, 2005 (Regional Champion), 2004 (Regional Champion), 2003, 2002, 2001, 1999
2018 SCHEDULE
Thu – 8/23/18 at Stebbins  7:00 PM
Fri – 8/31/18 at Beavercreek  7:00 PM
Fri – 9/7/18 WASHINGTON COMMUNITY  7:00 PM
Fri – 9/14/18 McNICHOLAS  7:00 PM
Fri – 9/21/18 at Chaminade Julienne  7:00 PM
Fri – 9/28/18 at Badin  7:00 PM
Fri – 10/5/18 ALTER  7:00 PM
Fri – 10/12/18 ROGER BACON  7:00 PM
Fri – 10/19/18 at Purcell Marian  7:00 PM
Fri – 10/26/18 FENWICK  7:00 PM
NO FOUR IN A ROW
The Patriots have not won four games in a row since '10 when they started the year off at 4-0. It was also the last season that Carroll had a winning record (7-4) and went to the playoffs.
GOOSE EGGS FOR THE OFFENSE
In one of the most barren stretches of offensive football in Carroll history, the Patriots were shutout in four consecutive games last fall. Overall the scoreless streak spewed into two other games and lasted more than 19 quarters