NKY Round-Up: Colonels cruise on road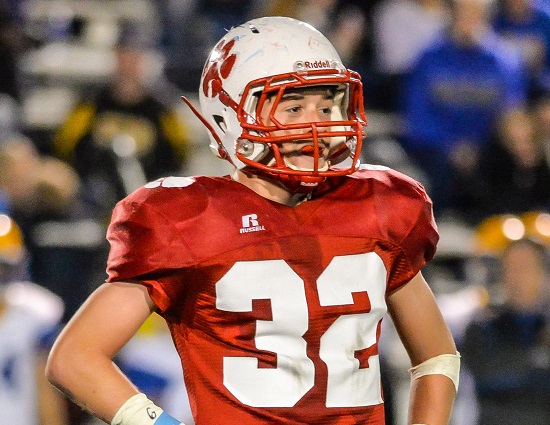 The second week of action of high school football in the Bluegrass State brought plenty of intriguing matchups. We recap some of the top highlights from another Friday night filled with football fun.
COVCATH 41, HENRY CLAY 0
The Covington Catholic Colonels rolled to a convincing 41-0 win over the Henry Clay Blue Devils in the opening game of the Traditional Bank Bluegrass Bowl at Lexington Catholic on Friday night. Casey McGinness rushed for 137 yards and one TD to lead CovCath, putting him into first place on the school's all-time rushing touchdown list. After Henry Clay scored 50 points last week versus Tates Creek, the Blue Devils mustered just 71 total yards of offense and three first downs in the contest against a tough Colonels' defense.
SIMON KENTON 37, BRYAN STATION 20
The Simon Kenton Pioneers rallied from a 14-7 deficit by scoring 30 unanswered points to move to 2-0 on the year with a win over the Bryan Station Defenders. The Pioneers rushed for 348 yards and five scores as a team. Caleb Farsing led all rushers with 198 yards and a touchdown. Jon Sargent made his way in the end zone twice and contributed with 51 rushing yards of his own.
LEXINGTON CATHOLIC 50, RYLE 36
The Ryle Raiders had no answers for LexCath quarterback Beau Allen, who has several offers including Michigan and Kentucky. The junior went 23 of 51 for 357 yards and rushed for 73 yards on nine carries in the win. Allen finished with a career-high seven TD passes on the night.
HIGHLANDS 34, CAMPBELL COUNTY 7
Trailing 7-6 at the half, the Highlands Bluebirds scored 28 unanswered points after the break to pull away from the Campbell County Camels to move to 2-0 on the season. Highlands quarterback Grady Cramer completed 17-of-29 of his passes for 179 yards and four TD's, including three third-quarter scoring strikes to lead the way. The Bluebirds' defense came up with six turnovers to help the cause.
BEECHWOOD 42, LLOYD 8
After a slow start, the Beechwood Tigers turned in on late as they rolled past the Lloyd Juggernauts to win their season opener for the ninth straight year. It was only a 14-0 game at the half, but Beechwood outscored Lloyd 28-8 after intermission. Senior running back Logan Castleman led the way for the Tigers, rushing for 170 yards and a pair of touchdowns in the win.
COOPER 42, NEWCATH 34
The Cooper Jaguars bounced back from a Week 0 loss by taking down the Newport Central Catholic Thoroughbreds, 42-34. Sophomore quarterback Jeremiah Lee rushed for 198 yards and threw three touchdowns in the win. Teammate Michael Armour contributed as well with three touchdowns of his own.
OTHER SCORES OF NOTE:
Conner 34, Boone County 13
Brossart 24, Holmes 18
Bellevue 49, Dayton 6
Scott 21, Dixie Heights 14
Cooper 42, Newport Central Catholic 36
Ludlow 48, Bracken County 0
Walton-Verona 21, Kentucky Country Day 12
Newport 27, Finneytown (Ohio) 18
Cincinnati Country Day 25, Holy Cross 6