La Salle Gets Shutout Against Trinity Catholic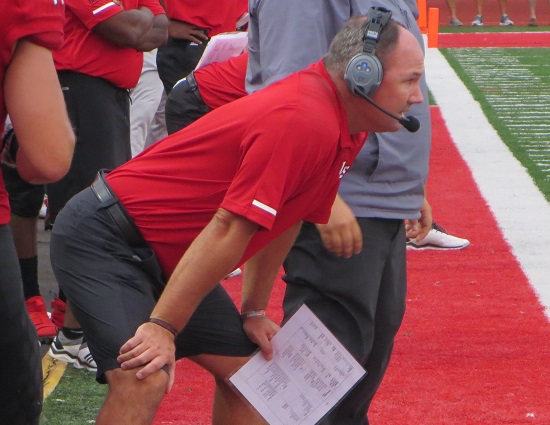 La Salle suffers a shutout Friday night, 34-0, at home in a non-conference game against Trinity Catholic.
La Salle was held to only 215 yards, and the defense allowed over 500 yards in the loss.
Lancers running back Cameron Porter rushed for 37 yards and caught five catches for 24 yards. Junior M.J. Horton completed nine passes for 113 yards. Kevin Swift caught two of those passes and led the team with 55 yards. The Lancers struggled to get the offense going as they only had 11 first downs.
The Lancers defense allowed 343 rushing yards and allowed four-of-nine third-down conversions.  Three of Trinity Catholic running backs rushed for over 80 yards, and Isiah Williams led the team with 125 yards and a touchdown.
Trinity Catholic took a 21-0 lead into halftime and La Salle struggled to keep the game close.
This is La Salle's third straight loss and will look to rebound against Elder in the season finale next Friday.
Trinity Catholic 7 14 7 6 34
La Salle 0 0 0 0 0
T: Williams 4-yd run (PAT GOOD)
T: Washington 17-yd pass from Williams (PAT GOOD)
T: Andrews 1-yd run (PAT GOOD)
T: Cooper 26-yd pass from Williams (PAT GOOD)
T: Mimes: 14-yd run (PAT GOOD)
RECORDS: La Salle (4-4)
UP NEXT: La Salle visits Elder (5-4)