Harrison handles Mount Healthy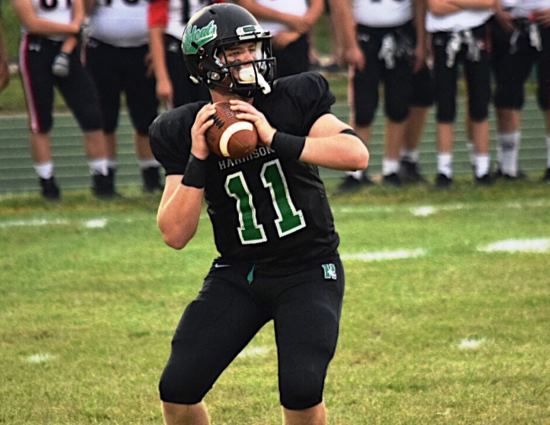 HARRISON, Ohio – The Harrison Wildcats bolstered their Division II, Region 8 playoff chances in a big way on Friday night as they scored a huge SWOC win over the visiting Mount Healthy Owls, 38-14.
Harrison outgained Mount Healthy by a 375-178 edge and had a 3:0 turnover ratio. The Wildcats put the game away for the most part with 21-point third quarter as they snapped the Owls' four-game winning streak.
Junior quarterback Connor Kinnett had a big night for Harrison in the win as he completed 17 of 27 passes for 209 yards and three touchdowns and also scored another TD on the ground.
Sophomore running back Cam Herring led all rushers with 100 yards on 13 carries. He added and additional 36 yards on two catches.
Following the win JoeEitel.com is projecting Harrison now sits at a No. 5 seed in Ohio DII, Region 8. The loss has Mount Healthy sitting as the No. 7 seed in Ohio DIII, Region 12, according to the website.
SCORING BY QUARTERS
Mount Healthy 0-6-8-0-14
Harrison 3-21-0-14-38
SCORING PLAYS
H: Kyle Farfsing 29-yard field goal
MH: Michael Crawford 7-yard run (kick failed)
H: Jace Fette 26-yard pass from Connor Kinnett (Kyle Farsing kick)
H: Levi Tidwell 14-yard pass from Connor Kinnett (Kyle Farsing kick)
H: Jacob Reardon 6-yard run (Kyle Farsing kick)
MH: Brandon Lanier 7 YD RUN (Michael Crawford RUSH)
H: Cam Hering 7-yard pass from Connor Kinnett (Kyle Farsing kick)
H: Connor Kinnett 1-yard run (Kyle Farsing kick)
RECORDS: Harrison (6-3); Mount Healthy (5-4)
UP NEXT: Harrison at Northwest (3-6); Mount Healthy at Edgewood (7-2)