Mason defeats Princeton in kicker's duel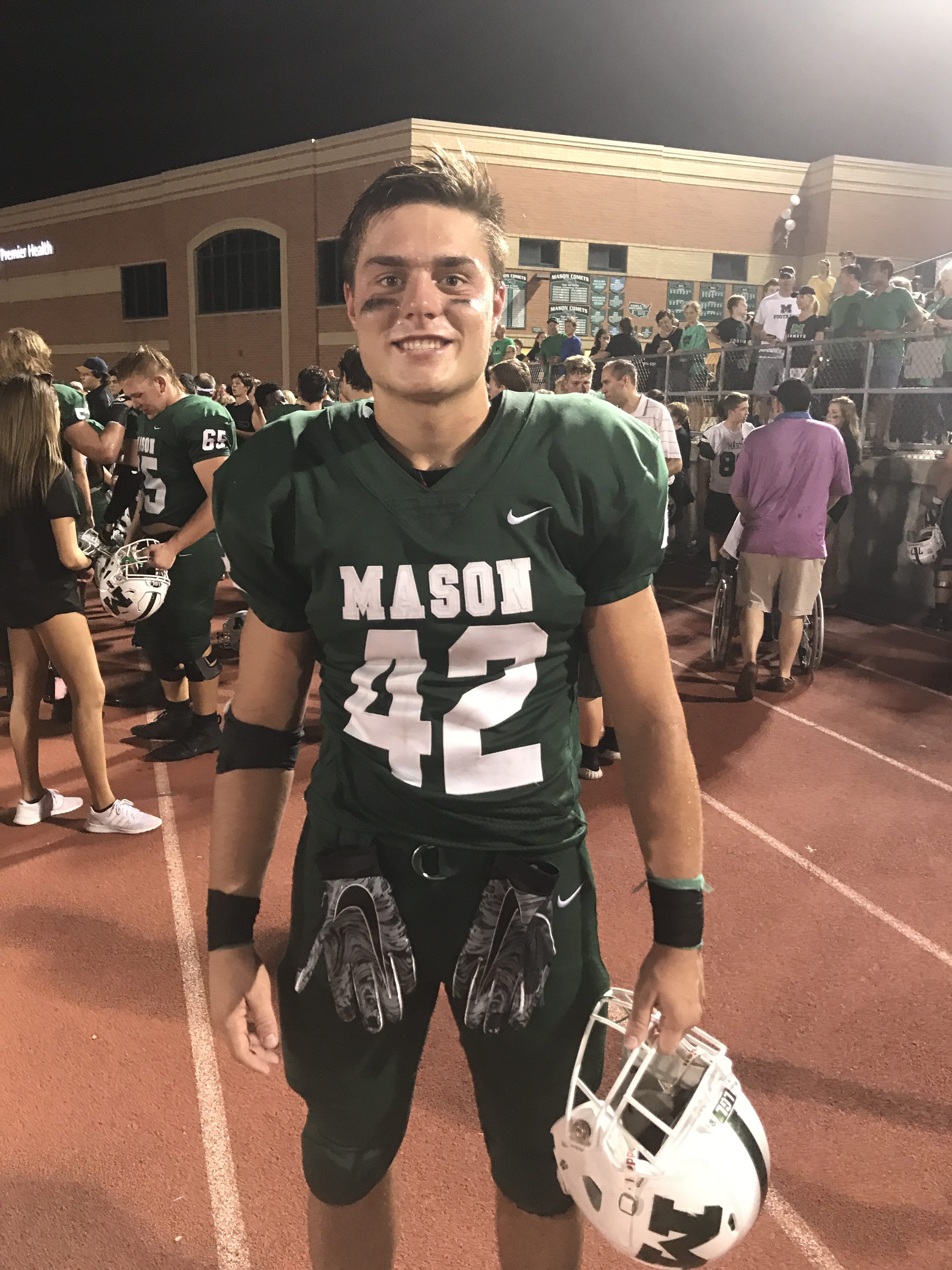 MASON, OH – For the second straight week, Princeton football lost a game by a 16-13 score. Unlike last week though, most of last night's scoring, for both teams, came from the kickers.
It was rough going for both offenses as neither was able to find the end zone at first. It wasn't until  the 7:14 mark in the first quarter that Charles Sipe opened the scoring with an impressive 48-yard field goal for Mason.
Princeton and Bryce Burton responded with a 25-yard field goal of their own to start the second quarter.
Both teams traded drives for the remainder of the first half, but Sipe was able to sneak in a 23-yard field goal as time expired to give the Comets the 6-3 lead.
In the third quarter, both kickers were gracious enough to step out of the spotlight and let their offenses shine a little.
Trey Key recorded a six-yard touchdown run with 8:38 left in the third for Princeton, which Burton gave the finishing touch with his made PAT to make it 10-6 in favor of the Vikings.
Then, with 2:31 remaining, Collin Brown scored on a one-yard touchdown rush, which let Sipe back onto the field to show off even more on a made-PAT. The Comets held a 13-10 lead going into the fourth quarter.
Both kickers reclaimed center stage though to close the game. Burton nailed a 32-yard field goal at the top of the fourth quarter to tie things up on the scoreboard.
But Sipe recorded a 39-yard field goal with 4:24 left in the game, giving his team the 16-13 lead, which ultimately secured the win for Mason.
Sipe ended 3/3 and 1/1 on field goals and PATs, with his longest being the opening 48-yard make. Offensively, Logan Dalton led the way for Mason, rushing for 130 yards on 28 carries.
For Princeton, Burton finished 2/2 and 1/1 on field goals and PATs, with his longest kick being 32 yards. Offensively, it was Key who led his team with the lone touchdown and 107 yards on 14 carries, with his longest being a 53-yard rush.
SCORING BY QUARTERS
Princeton: 0-3-7-3-13
Mason: 3-3-7-3-16
SCORING PLAYS
M: Charles Sipe 48-yard FG
P: Bryce Burton 25-yard FG
M: Charles Sipe 23-yard FG
P: Trey Key 6-yard TD run (Burton KICK)
M: Collin Brown 1-yard TD run (Sipe KICK)
P: Bryce Burton 32-yard FG
M: Charles Sipe 39-yard FG
RECORDS: Mason (7-2, 6-1); Princeton (2-7, 2-5)
UP NEXT: Mason travels to Fairfield (7-2, 6-1); Princeton hosts Hamilton (1-8, 1-6).