Winton Woods keeps rolling, downs Little Miami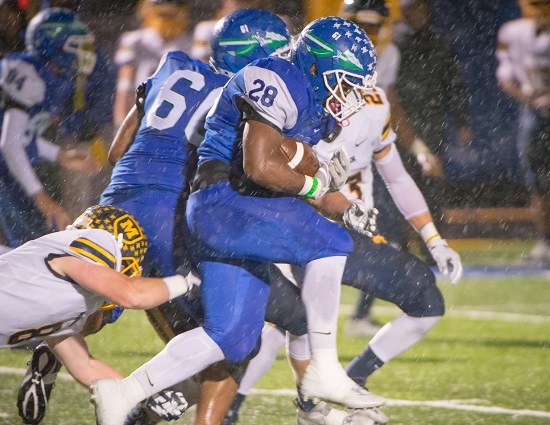 CINCINNATI, Ohio – The Winton Woods Warriors picked up their 11th straight win by taking down an overmatched Little Miami Panthers team, 38-12.
Warriors' quarterback MiChale Wingfield led the way offensively. He connected of 47 and 45-yard scoring strikes early on to wide receiver Dameer Blankumsee and finished with 233 yards passing. Junior running back Miyan Williams 160 yards rushing and a score on 15 carries.
Panthers' quarterback Brody Reder was under pressure all night, but posted a respectable 75 yards rushing and threw for another 77 yards, including a late touchdown.
With the win, Winton Woods moves on to face Anderson in next week's Ohio Division II, Region 8 championship game.
RECAP
Little Miami 0-0-0-12-12
Winton Woods 21-10-7-0-38
WW: Blankumsee 47-yard pass from Wingfield (Velazquez kick)
WW: Brooks 27-yard INT return (Velazquez kick)
WW: Blankumsee 45-yard pass from Wingfield (Velazquez kick)
WW: Wingfield 12-yard run (Velazquez kick)
WW: Velazquez 22-yard FG
WW: Williams 54-yard run (Velazquez kick)
LM: Wells fumble return (kick failed)
LM: Patten 39-yard pass from Reder (pass failed)
RECORDS: Little Miami (9-3); Winton Woods (11-1)
UP NEXT: Winton Woods vs. Anderson (9-3) at TBD neutral site