2019 Snapshot: East Clinton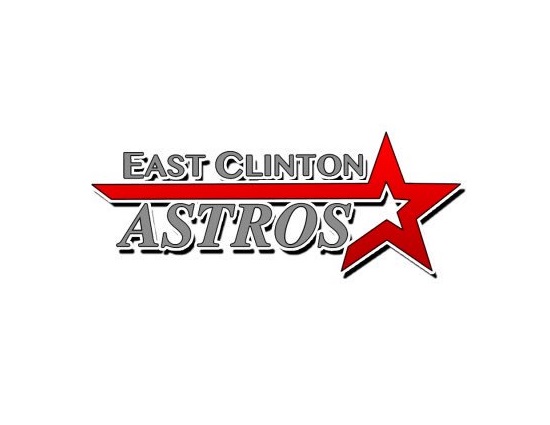 The past must be forgotten at East Clinton. The Astros have lost 13 straight games dating back to 2017. They haven't had a winning season since 2011.
New head coach and former alum Steven Olds has a daunting task ahead of him. East Clinton's average margin of defeat was 35.3 points per contest a year ago. They scored a grand total of just 67 points.
"We will be young but experienced at several positions," Olds states. "This group is working hard in the weight room and starting to understand what it takes to get better. We are excited to see these guys grow and reach their full potential."
For the new ring-leader, getting his team competitive again is the first step. It won't be easy. The Astros non-conference schedule is daunting. It should have them toughened up for conference play. How East Clinton fares down the stretch is where Olds will find out has far his squad has progressed.
Division V, Region 20
2018 RECORD: 0-10, 0-5 SBAAC National
COACH: Steven Olds (0-0 at East Clinton, first year; 0-0 overall).
HONOR ROLL
Branson Smith, Jr, WR/DB – An outstanding sophomore campaign saw Smith earn First Team All-SBAAC National honors. A two-way producer, Smith has 28 receptions for 361 yards, three receiving touchdowns and six takeaways (five INTs, one FR) in his career.
OTHER RETURNEES
Garrett Elzey, Sr, OL/LB – The undersized Elzey relies on his high motor and heart to get it done.
Mason Huff, Sr, OL/LB – A senior leader who has all- conference potential.
NEWCOMERS
East Clinton is hoping senior OL/DL Bruce Lay, junior Juniors OL/DL Jeffery Zimmerman and sophomore OL/DL Phillip Davis will provide much needed help on both sides of the lines.  Junior RB Dylan Peterman and freshman
RB/LB Ethan Kessler add depth at the skill positions.
PLAYOFF HISTORY
(five appearances, 2-5) – 2010, 2008, 2005, 2004, 2002
2019 SCHEDULE
Fri – 08/30/19 – at Clinton-Massie – 7:00 PM
Fri – 09/06/19 – CEDARVILLE – 7:00 PM
Fri – 09/13/19 – HILLSBORO – 7:00 PM*
Fri – 09/20/19 – at McClain – 7:00 PM
Fri – 09/27/19 – MINFORD – 7:00 PM
Fri – 10/04/19 – at Bethel-Tate – 7:00 PM
Fri – 10/11/19 – FAYETTEVILLE-PERRY – 7:00 PM
Fri – 10/18/19 – WILLIAMSBURG – 7:00 PM
Fri – 10/25/19 – at Clermont Northeastern – 7:00 PM
Fri – 11/01/19 – at Blanchester – 7:00 PM
ALL IN THE FAMILY
Head coach Steven Olds is the nephew of former Kings head coach, Andy Olds. Steven was the offensive line coach for his uncle from 2013-17. During that time, Kings went 42-15, averaged 361.8 yards of total offense (200.0 rushing) and scored 32.3 points per game.
OFFENSIVE FUTILITY
East Clinton is 4-34 in its last 38 games, dating back to September 11th, 2015. The Astros have score 14 points or less in 29 of those 34 losses including 19 contests of seven points or fewer (six shutouts).