2019 Snapshot: CCPA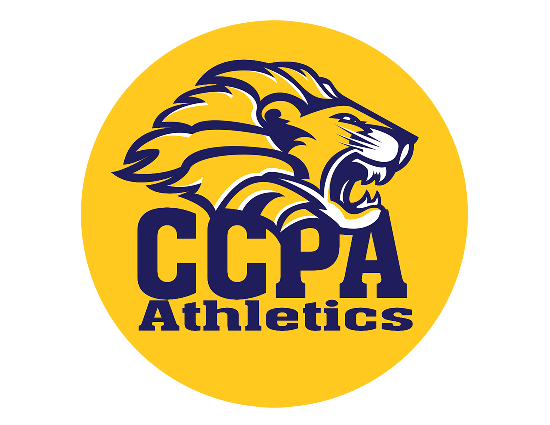 Football has never had an identity at Cincinnati College Preparatory Academy. This will be the eighth season for the program and CCPA has never won more than five games in a year. The Lions limp into the 2019 campaign having lost 14 games in a row dating back to September 23rd, 2017 but things may be about to change.
New head coach Jeremy Pflug is no stranger to reclamation projects. Pflug led Landmark Christian to a 7-3 record in 2014. He then moved to Aiken where the Falcons went a combined 22-8 in his three years as their head coach including the schools first (and only) playoff appearance in 2016.
"There is a new attitude, a shared vision and great senior leadership here at CCPA. There is stable of skill players that can turn touches into touchdowns immediately," Pflug laments about his squad.
Learning how to win will be a big step forward for the Lions and it looks like they are on the right track. "Our program has taken a step forward in the offseason. They have been dedicated to the weight and film rooms. This team will shock the city, I promise," states and enthusiastic Pflug.
Division VII, Region 28
2018 RECORD: 0-9, 0-5 MVC Gray
COACH: Jeremy Pflug (0-0 at CCPA, first year; 29-11 overall, four years)

TOP RETURNEES
Mark Smith, So, QB/S – Despite only being a sophomore Smith was named one of the 2019 team captains. He is a smart leader with great speed and vision. Smith will be able to display full set of skills in Pflug's new offensive scheme.
Davaunce Hunter, Sr, LB – A team captain and vocal leader, Hunter has a tireless work ethic. He has great lateral quickness with explosiveness towards ball carriers.
Zaire Mobley, Jr, RB/S – The youngster has excellent vision and cutback ability. He is a track star speed with great strength. Pfug believes Mobley will burst onto the scene in 2019 as a running back. On defense, he played cornerback last season. Mobley will be moving into more of a centerfield role this year.
Stanley Byers, Sr, LT/DT – An absolute beast upfront. Byers will anchor both sides of the lines for CCPA. He has dedicated himself to the weight room in the offseason.
NEWCOMER
One freshman expected to make an immediate impact is WR/DE Donald Bailey. His size and speed is a welcomed plus for the Lions.
PLAYOFF HISTORY
(0 appearances, 0-0)
2019 SCHEDULE
Fri – 08/30/19 – @Finneytown – 7:30 PM
Fri – 09/06/19 – at Franklin Furnace Green – 7:30 PM
Fri – 09/13/19 – at Taylor – 7:30 PM
Sat – 09/21/19 – at Clark Montessori (at Withrow H.S.) – 2:00 PM
Sat – 09/28/19 – LOCKLAND – 2:00 PM
Fri – 10/04/19 – at New Miami – 7:30 PM
Sat – 10/12/19 – CINCINNATI COUNTRY DAY – 2:00 PM
Sat – 10/19/19 – ST. BERNARD – 2:00 PM
Fri – 10/25/19 – at MVCA (at Turpin H.S.) – 7:30 PM
Sat – 11/02/19 – NORTH COLLEGE HILL – 1:00 PM
**ALL Home Games will be played at Summit Country Day
OFFENSIVE FUTILITY
CCPA has lost 14 games in a row and 22of its last 23 tilts. The Lions have been shutout 12 times in that span.  They scored a grand total of just 38 points last fall of which 18 came in a loss at St. Bernard-Elmwood Place.