2019 Snapshot: Preble Shawnee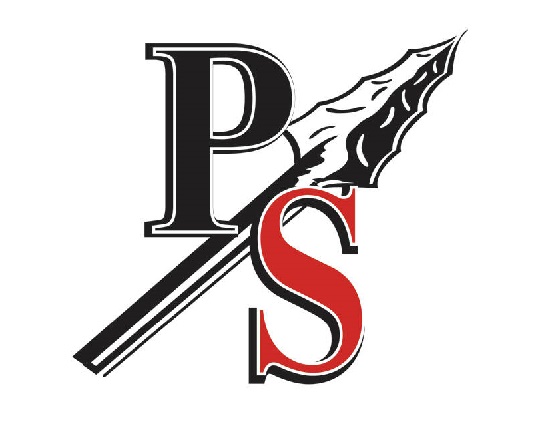 In his second year as head coach, David Maddox would like to see his Preble Shawnee team become more consistent. Considering the team lost just five starters from the 2018 Arrows squad that goal should not be hard to achieve.

"We have a good senior class and did not lose many players from the previous year. A majority of our seniors have been three-year starters, so overall we have a lot of varsity experience," Maddox states.
That core of upperclassmen will be relied on heavily to bring newcomers along. "We do not have a lot of depth. Our starters have a lot of varsity experience, but not much varsity experience on our bench," says Maddox.
Such is life in small school football. So many fingers are crossed that injuries don't take their toll on the Arrows. Preble Shawnee, with the pieces they have in place, could make some noise if they stay healthy.
Division V, Region 20
2018 RECORD: 3-7, 2-4 SWBL Buckeye
COACH: David Maddox (3-7 at Preble Shawnee, one year; 3-7 overall)
HONOR ROLL
Austin Tutt, Sr, WR/DB – One of the best high school football players in Southwest Ohio you don't know about. Tutt was named OPSWA Division V First Team All-Ohio after intercepting 10 passes with 246 interception return yards and two pick sixes as a junior. He has 317 yards rushing, 49 receptions, 1,488 all-purpose yards, six touchdowns (two – rush, rec & IR), 17 interceptions, 355 interception return yards in three years as a varsity starter.

Ben Hobbs, Sr, RB/DE – A two-time Honorable Mention All-SWBL Buckeye honoree. Hobbs played a more prominent role on offense as a junior running for 1,101 yards 14 touchdowns. Defensively, he has six-and-a-half sacks, seven forced fumbles and two fumble recoveries in his career.
Tyler Stevenson, Sr, OT/DT – The leader of the o-line. Stevenson followed up a Second Team All-SWBL Buckeye performance as a sophomore with a First Team All-SWBL Buckeye selection as a junior.
Kanyon Schull, Sr, OT/DT – Will anchor the o-line along with classmate Stevenson. Schull was Second Team All-SWBL Buckeye pick as a junior.
Eyan Haemmerle, Sr, WR/DB – Played very well down the stretch and earned Second Team All-SWBL Buckeye honors in 2018.
OTHER RETURNEES
Jake Green, Sr, QB – Look for Green to bounce back and improve on his 682 yards and four touchdowns passing junior. He threw for 1,003 yards with eight touchdowns tosses as a sophomore.
Bryce Singleton, Jr, TE/LB – Back for his third season as a starter, Singleton has 28 receptions for 328 yards and five touchdown catches at the varsity level.
PLAYOFF HISTORY
(0 appearances, 0-0)
2019 SCHEDULE
Fri – 08/30/19 – at Talawanda – 7:00 PM
Fri – 09/06/19 – TWIN VALLEY SOUTH – 7:00 PM
Fri – 09/13/19 – at West Carrollton – 7:00 PM
Fri – 09/20/19 – at Madison Senior – 7:00 PM
Fri – 09/27/19 – WAYNESVILLE – 7:00 PM
Fri – 10/04/19 – FRANKLIN – 7:00 PM
Fri – 10/11/19 – at Milton-Union – 7:00 PM
Fri – 10/18/19 – at Dixie – 7:00 PM
Fri – 10/25/19 – CARLISLE – 7:00 PM
Fri – 11/01/19 – NORTHRIDGE – 7:00 PM
KING TUTT
Five interceptions this season would give Austin Tutt 22 at the varsity level. That would him in a 10th place tie for most career interceptions in Ohio history.