2019 Snapshot: Rushville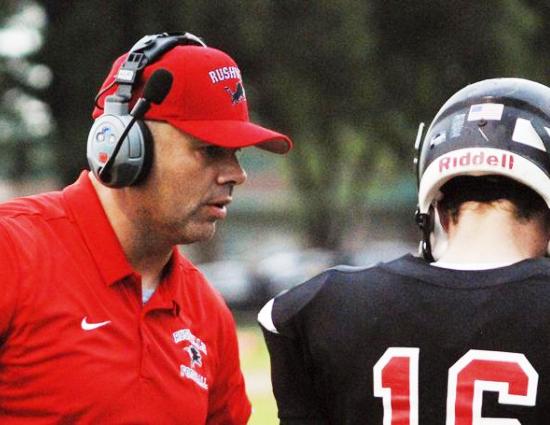 In his first year as the head coach at Rushville, Dan Rector made great strides in changing the culture of the program. The Lions had just their second non-losing season in a decade. They were a combined 1-19 in the previous two years before he took over the helm. Now with a renewed optimism, Rushville looks take things up another level.
"This season's Lion team will be physically stronger and more efficient in running the football and stopping the opponent's rushing attack," Rector claimed. "Execution and discipline should be greatly improved in the second year running the fly offense and the 4-2-5 defense."
There are holes to fill as Rushville lost 11 starters to graduation. The good news is that there will be plenty of competition to win those jobs. That should lead to an even better quality of product that the Lions will put on the field.
For a program that had not had much success winning, Rushville went 4-1 in games decided by six points or less in 2018. That is a great sign moving forward as it shows that Rector has his boys prepared and not panicked.
Class 3A, Sectional 31
2018 RECORD: 9-3, 1-2 EIAC 3A
COACH: Dan Rector (5-5 at Rushville, one3 year; 5-5 overall)
HONOR ROLL
Hunter Applegate, Sr, TE/ILB: Emerged as a real defensive force in 2018 and was named Class 3A All-EIAC. Applegate has 101 total tackles and two sacks in his career.
Grant Hill, Sr, OL/DL: Will play on both sides of the line. Hill had 45 total tackles on his way to Class 3A All-EIAC honors as a junior.
Hayden Walls, Sr, OL/DL: What Walls lacks in size he makes up for with heart. He was a Class 3A Honorable Mention All-EIAC selection in 2108.
Nick Lawler, Sr, RB: Will be the primary ball carrier for the Lions this fall. Lawler ran for 353 yards, amassed 619 all-purpose yards and had a rushing touchdown as a junior. He was named Class 3A Honorable Mention All-EIAC for his work.
OTHER RETURNEES
Josiah Hay, Jr, RB/ILB: In his first year as a letter winner, Hay tallied 30 total tackles as a sophomore.
Casey Smith, Sr, RB/OLB: Despite playing just six games as a junior, Smith still managed to get in on33 total tackles.
Marcus Malson, Sr, RB/OLB: Recorded 51 total tackles as a junior. Malson has 103 total tackles in his career.
Austen Gerrian, Sr, WR/DB: Will be the leader of the secondary this fall.
NEWCOMERS
A pair of sophomores DL Nash Paddack, WR/DB Tyreke Carr, along with freshman OL Eli McGrath will all get their shots at cracking the starting lineup. McGrath will be a load to handle at 6-foot-3 and 325 pounds.
PLAYOFF HISTORY (16-35)
Sectional Champion (one) – 1983.
2019 SCHEDULE
Fri – 08/23/19 – at Milan – 7:00 PM
Fri – 08/30/19 – NEW CASTLE – 7:00 PM
Sat – 09/07/19 – at Greensburg (at Lucas Oil Stadium) – 2:45 PM
Fri – 09/13/19 – at Batesville – 7:00 PM
Fri – 09/20/19 – CONNERSVILLE – 7:00 PM
Fri – 09/27/19 – LAPEL – 7:00 PM
Fri – 10/04/19 – LAWRENCEBURG – 7:00 PM
Fri – 10/11/19 – at South Dearborn – 7:00 PM
Fri – 10/18/19 – at Greensburg – 7:00 PM
Fri – 10/25/19 – TBD – First Round IHSAA Playoffs
*Image from RushvilleRepublican.com