2019 Snapshot: Rowan County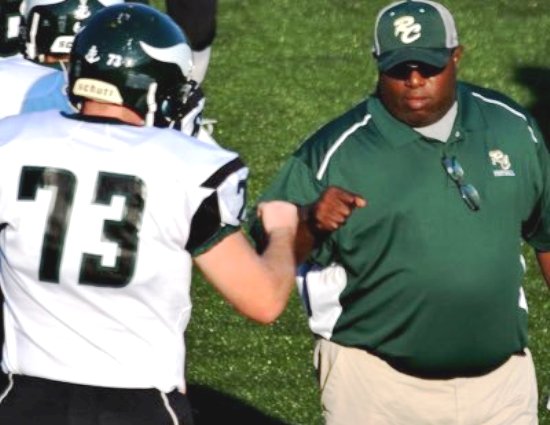 It has been eight years since Rowan County has had a winning season. With a strong rushing attack and new district opponents there is a fresh outlook as the Vikings look to get back to being a successful program.
There are plenty of reasons to be optimistic. The district is up for grabs as there are no clear favorites to win it. Finishing strong will be key for Rowan County. The Vikings went 1-4 down the stretch last fall and allowed 34.2 points per contest in that span, including a shutout of Boyd County.
With its rushing attack, Rowan County should be able to control the clock and keep the defense off the field. This is not a team built to come back from deficits of two or more scores.
Class 4A, District 6
2018 RECORD: 5-5, 1-4 Class 4A, District 8
COACH: Kelly Ford (7-13 at Rowan County, two years; 7-13 overall)
TOP RETURNEES
Cole Wallace, Jr, RB/LB: One of the top players in Class 4A, District 6. Wallace ran 1,343 yards and 17 touchdowns as a sophomore. He also had 21 tackles for the defense. Wallace heads into his junior year with 1,810 yards and 20 rushing touchdowns at the varsity level.
Dawson Kegley, Sr, FB/LB: The Vikings top defensive player. Kegley has 172 total tackles, three fumble recoveries and a pick six in his career.
Jacob McDaniel, Sr, FB/LB: An excellent complement to Wallace in the backfield. McDaniel ran for 443 yards and three touchdowns a year ago. He also had 36 total tackles and a fumble recovery for the Rowan County defense.
Will Cox, Sr, QB/SS: Will move to quarterback this season and continue to play in the secondary. Cox had 10 receptions for 204 yards and a touchdown as a junior. On defense, he recorded 34 total tackles and snared three interceptions.
Austin Lytle, Sr, OL/DL: An anchor and leader of an offensive line that averaged 258.2 yards per game rushing and had 32 touchdowns on the ground last season.
Nick Johnson, Sr, RB/DB: Another fine piece in the backfield Johnson ran for 138 yards and two touchdowns in 2018.
NEWCOMERS
Andrew Miller, Jr, RB/DB: Will play a bigger role on both sides of the ball for the Vikings this fall.
Rocky Miller, So, RB/LB: Will be part of the defensive rotation this season. Miller had 15 total tackles as a freshman.
2019 SCHEDULE
Fri – 08/23/19 – at Morgan County – 7:30 PM
Fri – 08/30/19 – at Bath County – 7:30 PM
Fri – 09/06/19 – RACELAND – 7:30 PM
Fri – 09/13/19 – FLEMING COUNTY – 7:30 PM
Fri – 09/20/19 – at Lewis County – 7:30 PM
Fri – 09/27/19 – at Scott – 7:30 PM
Fri – 10/04/19 – HOLMES – 7:30 PM
Fri – 10/11/19 – HARRISON COUNTY – 7:30 PM
Fri – 10/18/19 – BYE
Fri – 10/25/19 – at Boyd County – 7:30 PM
Fri – 11/01/19 – MONTGOMERY COUNTY – 7:30 PM
*Image from Twitter (@kellyfo63299694)