Badin tops Alter for second time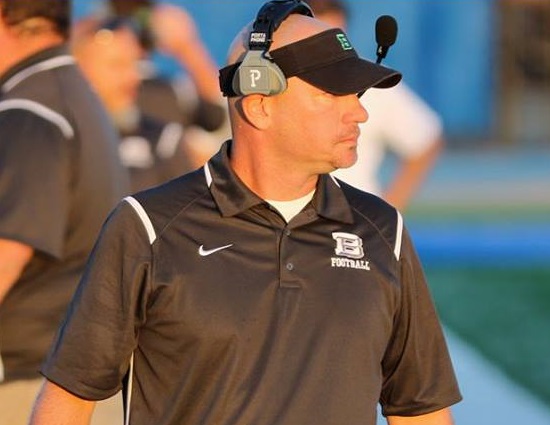 MONORE, Ohio – For the second time this season the Badin Rams bested the Alter Knights and this time it came with a trip to the Region 12 finals on the line.
The recipe for success for Badin was pounding the rock and continuing to be opportunistic on defense. Running back Alex Delong definitely did his part to contribute to the victory, rushing for 239 yards and a touchdown on 31 carries.
Zach Switzer threw for a pair of touchdowns on offense with a 30-yard scoring strike to Marshall Faig and a 8-yard TD pass to Josh Hegemann during the first half. Switzer finished the night going 12-of-20 for 110 yards, two touchdowns and one interception.
Hegemann also had a 10-yard interception return for another touchdown in the third quarter to spark the Rams.David Schweinefuss added a 12-yard fumble recovery on a screen pass for another defensive touchdown in the fourth quarter in the win.
Kale Steneman had mixed results in the loss, throwing for 90 yards and a touchdown on 6-of-9 passing, but he mustered just 16 yards on 12 carries.
Badin now moves on to face Trotwood-Madison next Friday in the Ohio Division III, Region 12 championship game. Trotwood-Madison rolled by St. Mary's Memorial 41-7 in Week 12 to advance.
SCORING BY QUARTERS
Badin 3-14-7-14-38
Alter 0-7-7-7-21
SCORING PLAYS
B:Michael Schweinefuss 34-yard FG
B: Zach Switzer 21-yard PaTD to Marshall Flaig (M. Schweinefuss kick)
A: Kale Steneman 56-yard PaTD to Seth Morris (Ruffolo kick)
B: Zach Switzer 8-yard PaTD to Joshua Hegemann (M. Schweinefuss kick)
A: Kale Steneman 3-yard RuTD (Ruffolo kick)
B: Joshua Hegemann 10-yard INT return for TD (M. Schweinefuss kick)
B: David Schweinefuss 12-yard fumble returned for TD (M. Schweinefuss kick)
B: Alex Delong 21-yard RuTD (M. Schweinefuss kick)
A: Brian Shane 11-yard RuTD (Ruffolo kick)
RECORDS: Badin (9-3) vs. Alter (7-5)
UP NEXT: Badin vs. Trotwood-Madison – Region 12 Championship