Friday Round-Up: Mason doubles up Fairfield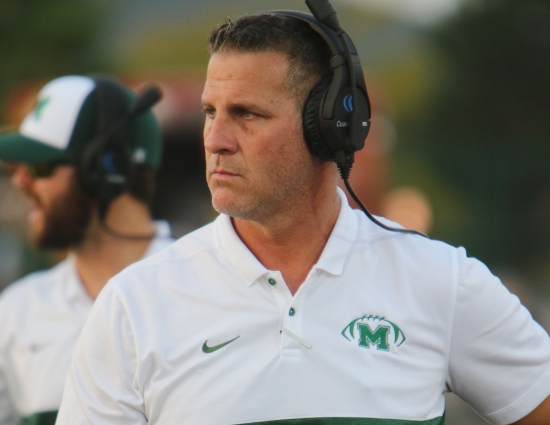 The Mason Comets came out on top in a big way in their GMC opener as they defeated the Fairield Indians, 24-12 
Fairfield led 5-3 late in the third quarter when Nolan McCormick rolled off a 75-yard touchdown run. McCormick would throw a TD to Michael Roux on the next possession to open up the lead. 
Senior defensive back Brady Comello came up with a pair of interceptions, including a crucial one late in the game to stop a Fairfield drive.
#9 PRINCETON 33, #10 HAMILTON
Senior running back Thomas Boyd rushed for 122 yards and two touchdowns on 17 carries, including the game-winning score with just 0:01 left in the game to lift the Vikings past the Big Blue. Junior quarterback Mekhi Lynn completed 11-of-23 passes for 191 yards, and three touchdowns in the win.
The Vikings finished the night with 419 yards, including 228 of those on the ground. The Big Blue forced a pair of turnovers, but gave up a pair of two of three fourth-down conversions and 5.6 yards per carry.
#15 SYCAMORE 34, #12 LAKOTA EAST 31
The Aviators rallied back at home with a 20-point fourth quarter to knock off the Thunderhawks. Junior running back William Ingle scored three touchdowns, including a pair in the final frame, and finished with 199 yards on 25 carries to pace the way to victory. Senior quarterback Andrew Fehr finished with 140 yards and two scores through the air on 14-of-20 passing. 
Jack Hartman caught both of TJ Kathman's TD passes in the loss for Lakota East. Kathman completed all four of his passes for 125 yards and added seven carries for 22 yards and another score on the ground.
Here are some other scores from teams ranked inside our Blitz 5 Top 25:
OHIO
No. 11 Moeller 34, Bishop Hartley 17
Badin 41, No. 17 Ross 7
No. 18 Anderson 50, Little Miami 40
No. 19 Turpin 30, Loveland 0
No. 22 Harrison at Chaminade Julienne
No. 25 Wyoming 21, Reading 0
INTERSTATE
No. 3 St. Xavier at Brownsburg (IN) – Saturday
Lawrenceburg 14, Mount Healthy 7
INDIANA
Bishop Chatard 10, No. 13 East Central 0
*Stay updated on high school football updates by following @TSFootball on Twitter.