NKY Round-Up: Cooper upsets Highlands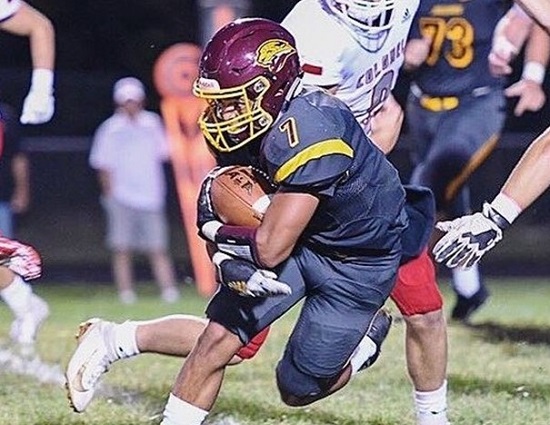 Rain and lightning caused several delays and a handful of postponements of Friday night's high school football action in Northern Kentucky.
COOPER 48, NO. 25 HIGHLANDS 21
After a nearly two-hour rain delay, the Jaguars came out fast and opened up a 13-point lead after scoring on their first drive and recovering a fumble and scoring on the ensuing kickoff.
Jeremiah Lee turned in a performance to remember leading the way for Cooper in the upset. He scored three rushing touchdowns, threw a touchdown and scored a TD on defense as the Jaguars knocked off the Bluebirds for the first time since 2015.
After starting the year 0-3, Cooper has picked up wins in three of their last four games and they will stay on the road the next two weeks with tough matchups at Ryle and Dixie Heights. Highlands has now dropped two straight, ceding 90 points in that span. The Bluebirds will welcome Moeller next week.
NO. 6 COVINGTON CATHOLIC 40, CONNER 0
For the third straight week and fourth time in five weeks the Colonels' defense pitched a shutout as Conner paid a visit to Wooten Field.
CovCath used a 20-point second quarter to open things up and they never looked back. Brayde Collins starred in the win, rushing for 67 yards and three touchdowns on 13 carries. Caleb Jacob added 27 yards on nine carries and threw for 184 yards.
The Colonels' offense moved the ball at will, scoring on all six of their trips into the red zone and converting 7-of-11 third downs in the contest.
NEWPORT CENTRAL CATHOLIC 42, BELLEVUE 7
The Thoroughbreds took care of business in a Thursday matchup against Bellevue and wrapped up at Class 1A, District 4 championship in the process.
Malaki Herndon completed 6-of-11 passes for 165 yards and three touchdowns. The senior added a 5-yard rushing score. Classmate Joey Runyon tallied 51 yards and two scores. Quentin Meyer led all receivers with 122 yards and two TD catches.
NewCath now sits at a perfect 6-0 with home tilts with Beechwood and Holmes on tap to close out regular-season play.
Here are some other scores from Northern Kentucky teams in action:
West Carter 26, Boone County 13
Holmes 50, Scott 25
Ludlow 22, Dayton 12
North Laurel 28, Walton-Verona 13
Pendleton County 8, Paris 0
Simon Kenton 7, Ryle 7 – Q2 (game will resume Sat at 10AM)
Campbell County at Dixie Heights (rescheduled for Sat noon)
Grant County at Great Crossing (rescheduled for Sat at 7:30PM)
Beechwood 27, Newport 7 – Q2 (game will resume Sat at 10AM)
Lloyd 0, Holy Cross 0 (rescheduled for Sat 10AM)
Check out complete scores on The Underground Sports Shop Scoreboard.
*Stay updated on high school football updates by following @TSFootball on Twitter.