NKY Round-Up: CovCath rolls to 4-0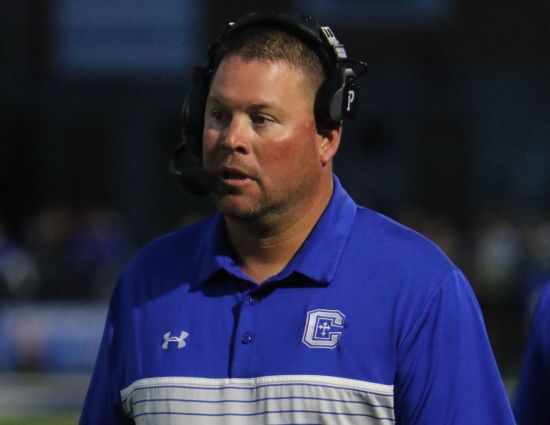 The calendar has hit October and Northern Kentucky are starting to hit their stride. Friday night's action definitely lived up to the billing with some impressive performances.
NO. 6 COVINGTON CATHOLIC 45, BOONE COUNTY 7
After a couple close calls to start the season, the Colonels have gotten things rolling in their last two contests. They've outscored their last two opponents 89-7, including their impressive 38-point Friday at Boone County.
Caleb Jacob threw for 185 yards, including touchdowns to Isaiah Roeding and Ethan Reardon. Roeding also added a score on a 10-yard run. Ryan Schnieder came up with an interception and a fumble recovery to lead the way on defense.
The Rebels mustered just 151 yards of total offense and got their only score of the game on a second-quarter TD run from Isiah Haynes from 23 yards out.
LLOYD 28, LUDLOW 7
Ethan Spaulding hit the century mark and scored two touchdowns to help lift Lloyd over Ludlow.
Quarterback Jake Davidson connected with Braxton Irwin on a 19-yard TD pass and rushed for a 60-yard TD run to round out the scoring for the Juggernauts.
The Panthers only points came less than five minutes into the game on a 18-yard TD run.
HOLMES 28, ROWAN COUNTY 21
The Bulldogs got a big night from senior Quantez Calloway, who rushed for 102 yards and two touchdowns on 20 carries. Curtez Hill added a 71-yard score of his own to start the scoring off on the night.
Here are some other scores from Northern Kentucky teams in action:
Russell 32, Simon Kenton 31 (OT)
Dixie Heights 28, Beechwood 20
Scott County 28, Ryle 18
Campbell County 14, Pikeville 8
Cooper 27, George Rogers Clark 26
Harrison County 42, Scott 34
Newport 51, Bellevue 20
Walton-Verona 14, Carroll County 6
Dayton 36, Trimble County 8
Brossart 42, Nicholas County 34 (3 OT)
Gallatin County 45, Owen County 7
No. 22 Highlands at Conner (Saturday)
Check out complete scores on The Underground Sports Shop Scoreboard.
*Stay updated on high school football updates by following @TSFootball on Twitter.