2021 Snapshot: Stebbins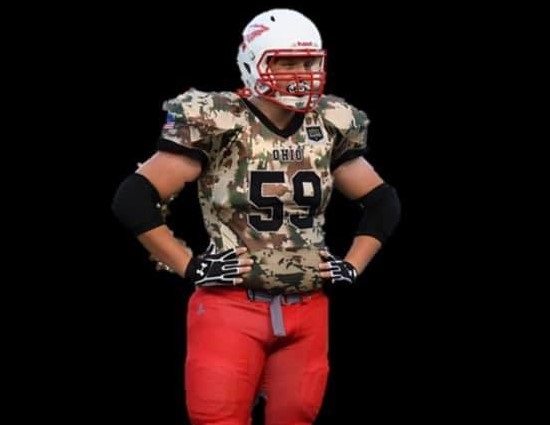 Stebbins OL Jake Wheelock (photo from: facebook.com/StebbinsFootball)
For most, 2020 was a year to forget but for Stebbins it was one to remember. The Indians won their second ever league title and made the playoffs and won a postseason game for the first time in school history. Stebbins now looks to build upon its unprecedented success.
"This year we will rely on the experience of our offense," Indians head coach Greg Bonifay states. Stebbins has weapons and should improve on the 18.7 points per game that it averaged a last fall. They did not score more than 29 points in a contest.
Bad teams find ways to lose close games and that's just what the Indians did before last season. All five of Stebbins' victories a year ago were by were by eight points or less (eight, three, three, two and one). It is a good sign that shows the program is turning the corner.
To keep the momentum going the defense must improve. "We will be replacing some key players on the defensive side of the ball," says Bonifay. The Indians gave up 27.0 points per game and every opponent scored at least 20 points on them in 2020.
Stebbins must prove it can play with the upper echelon schools on the schedule. The Indians were outscored by 27.7 points in their three losses (to La Salle, Piqua & Troy) a year ago.
There is still work to be done but clearly Bonifay and his boys are headed in the right direction. This is an exciting time to be a part of Stebbins football.
Division II, Region 8
2020 RECORD: 5-3, 4-0 MVL Valley
COACH:  Greg Bonifay (9-29 at Stebbins, four years; 44-96 overall, 14 years)
HONOR ROLL
Nate Keller, Sr, QB – The leader of the Indians offense, Keller is back for his third year as a starter. He amassed 1,441 yards of total offense (891 pass, 550 rush) and accounted for 14 touchdowns (nine pass, five rush) on his way to being named OPSWA Division II Honorable Mention All-Southwest District in 2020. Keller has thrown for 2,034 yards, ran for 1,299 yards with 13 rushing and 13 passing touchdowns at the varsity level.
Tyreece Lattimore, Sr, DL – One of the league's top pass rushers. Lattimore tallied 46 total tackles, had five sacks and recovered two fumbles on his way to First Team All-MVL as a junior. He has seven-and-a-half sacks and three fumble recoveries in his career.
Adrian Norton, Jr, WR/RS – Blessed with great speed and athleticism. Norton should see his numbers increase dramatically from nine receptions, 108 receiving yards, one touchdown catch and 427 total return yards as a sophomore. Those totals were good enough for Norton to be named Second Team All-MVL (RS) a year ago.
Dalton King, Sr, TE/DE – A strong player that makes a difference on the end, on both sides of the ball. As a junior, King recorded 45 total tackles, had three-and-a half sacks, and all three of his receptions went for touchdowns inside the red zone. That effort garnered King Honorable Mention All-MVL acclaim.
Javin Mack-Brown, Sr, DB – Had a breakout junior campaign with 25 total tackles and three interceptions. He was named Honorable Mention All-MVL for his effort.
Rayvonn Harris, So, WR/DB – Exploded onto the scene, starting on both sides of the ball as a freshman. Harris had 13 receptions for 249 yards, three touchdown catches, a punt return for a touchdown, 19 total tackles and a fumble recovery on his way to Honorable Mention All-MVL accolades.
OTHER RETURNEES
Jake Wheelock, So, OL – A starter as a freshman, the 6-foot-4, 270-pound Wheelock has the size and strength to be one of the best linemen to ever come out of Stebbins.
PLAYOFF HISTORY
(one appearance, 1-1) – 2020
2021 SCHEDULE
Fri – 08/20/21 – at Springfield Northwestern (3-7 in 2020) – 7:00 PM
Fri – 08/27/21 – GREENVILLE (1-9) – 7:00 PM
Fri – 09/03/21 – WEST CARROLTON (2-6) – 7:00 PM
Fri – 09/10/21 – at Troy (5-2) – 7:00 PM
Fri – 09/17/21 – TIPPECANOE (7-2) – 7:00 PM
Fri – 09/24/21 – at Butler (2-8) – 7:00 PM
Fri – 10/01/21 – at Fairborn (6-1) – 7:00 PM
Fri – 10/08/21 – XENIA (2-8) – 7:00 PM
Fri – 10/15/21 – at Sidney (5-4) – 7:00 PM
Fri – 10/22/21 – PIQUA (7-1) – 7:00 PM