Wayne wins on GWOC Central NSD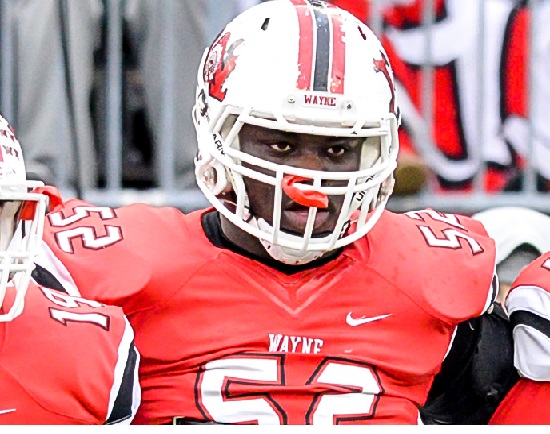 In recent years the Central Division of the Greater Western Ohio Conference has dominated the recruiting headlines in the league. This fall the conference's top recruits seemed to be a little bit more dispersed throughout the GWOC's three divisions.
There might not be as many big names signing with marquee college programs, but make no bones about it the GWOC Central still has some terrific players moving and who will make an impact over the next four years.
From beloved teammates to heated and yes hated rivals Robert Landers (Ohio State) and Tyree Kinnel (Michigan) are primed to do their Huber Heights Alma mater well at the Big 10 level. Landers will be helping the Buckeyes sooner than later. Kinnel is just a playmaker. Big stars have big days and that is the kind of player that Kinnel is. He was very good in high school, but may be even better in Ann Arbor.
Centerville had eight players signed Letters of Intent on Wednesday. Notable Elks who signed were Chad Coeling (Toledo) and his defensive line classmate Scott Garrison (Harvard), who will play in the Ivy League. It seems odd there are no monster Centerville offensive linemen heading off to a Big 10 school. That seems like a yearly occurrence that has skipped a beat.
Even though they did not sign with major colleges, tight end Jonte' Broski (Tennessee State) and Thunderbolts o-lineman Josh Perry (Ohio Dominican) from Northmont have chance to big, big stars at the level they will be playing at.