Doors opening for Cage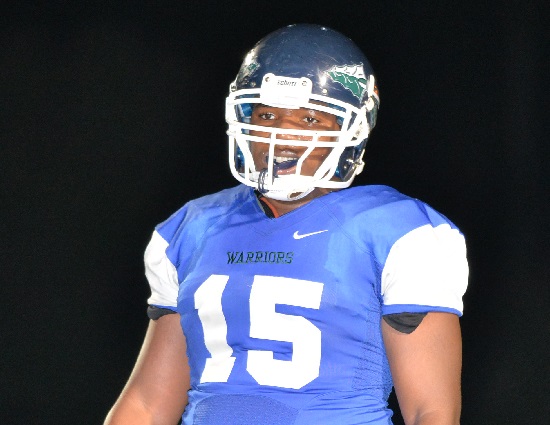 Two years ago as a freshman Jerron Cage stood in the Winton Woods library and watched his older brother Daniel sign his National Letter of Intent to play football for the University of Notre Dame. Admiring the fruits of his brother's work at the high school level Jerron wasted little time carving out his own niche for the Warriors. Last fall, Cage emerged as one of Southwest Ohio's top defensive players in the Class of 2017.
Recognizing his talents and pedigree the University of Cincinnati offered Cage a scholarship before his sophomore season began even without him ever starting a game at the varsity level. Cage showed the Bearcats and others that he was more than worthy of the offer with an impressive 2014 campaign. The defensive lineman recorded 40 total tackles which included 17 tackles for losses and 10 sacks. Those efforts garnered Cage Division II Second Team All-Southwest District accolades as a sophomore. His work led to other offers including Illinois and Kentucky.
FINAL TAKE: What makes Cage so special is his explosiveness and power off of the snap. The sky is the limit for the 6-foot-1, 255 pound junior-to-be. Already a dominate force that opponents have to game plan around Cage has been blessed with the ability to raise the play of his teammates. The centerpiece of the Winton Woods defense Cage's place in Warriors history is just beginning to be written but the opening chapters have already begun to draw fans and followers in.