Clinton-Massie is the gold standard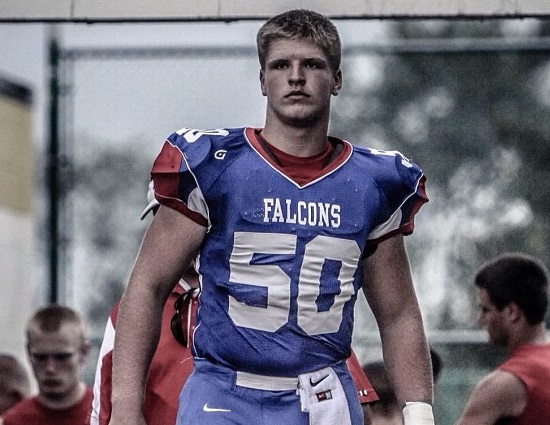 Year after year, class after class the winning continues at Clinton-Massie. The will be the 20th season for Dan McSurley as the Falcons head coach. He has built quite the program over the past two decades. As each season passes the bar gets raised a little more and it was a bar that was set high the moment McSurley took over the
reins.
This fall will be no different as Clinton-Massie will go on a quest for its third state title in four years. The seniors are no strangers to success. They have gone 26-2, winning a state championship as sophomores and having never lost a game in league play as they head into their final campaign. The best Falcons clubs have been the ones that don't let their foot off the pedal until the final 48 minutes has elapsed on the Friday night clock. This group is more than capable of being that team.
Division IV, Region 14
2014 RECORD: 12-1, 7-0 SCOL
COACH: Dan McSurley (174-48 @ Clinton-Massie, 19 years, 194-68 overall, 24 years)
TOP RETURNEES
Jake Garrison, Sr, OL – The 6-foot-3, 265 pound Garrison paved the way for the Falcons monstrous rushing attack in '14. He was a First Team All-Ohio selection as a junior.
Davey Tunon, Sr, RB – One of the most pleasant surprises of 2014 Tunon ran for 1,321 yards, amassed 1,633 all-purpose yards while finding the endzone 22 times (18 rushing, tow receiving, two kickoff returns). He earned Third Team All-Ohio honors for his efforts.
Hunter Fentress, Sr, QB – When the Falcons need a big play in dire situations Fentress always seems to rise to the occasion. Fentress is back for a third season as the starting quarterback. He has accounted for 2,245 yards of total offense (1,805 passing, 450 rushing) and 32 touchdowns 19 passing, 13 rushing) during his career.
Colton Chandler, Sr, LB – Chandler recorded 56 total tackles and had three sacks as a junior.
Wyatt Jefferson, Sr, OL/DL – Jefferson was a major player on the Falcons d-line that recorded six shutouts and held two other foes to just seven points in '14. He tallied 38 total tackles with one and a half sacks.
Gavin McGuire, Jr, DL – McGuire recorded 25 total tackles (15 solo) as a sophomore.
Trey Uetrecht, So, TE/LB – The 6-foot-2, 205 pound Uetrecht made his presence felt as a freshman on both sides of the ball. He had 36 total tackles on defense and 10 receptions for 130 yards and a touchdown as a tight end.
Thomas Williams, Sr, WR/DB – The leader of the Falcons secondary Williams was in on 56 total tackles with a team high four interceptions a year ago. He also had 16 passes defended. Look for the speedy Williams to make an impact on offense at receiver.
PLAYOFF HISTORY
(14 appearances, 25-12) – 2014, 2013 (State Champion), 2012 (State Champion), 2011 (Regional Champion), 2010, 2009, 2008, 2007, 2006, 2005, 2004, 2003, 2002, 1998
2015 SCHEDULE
Avoiding the trap of becoming road weary late in the season will be a concern for McSurley and his staff. The Falcons play four of their final five games away from Frank Ireland Field. The highlight on the schedule is a Week 2 clash at Steubenville.
McSURLEY MILESTONE
This is Dan McSurley's 25th season as a head coach. Sometime during league play this season he should pick up his 200th career. All but 20 of his wins have been at Clinton-Massie.
REGULAR SEASON DOMINANCE
Since September 16th, 2011 Clinton-Massie has won 36 of its last 37 regular season games. The Falcons only loss in that span was by five points to Columbus DeSales on September 27th, 2013.
ONE IS NOT A LONELY NUMBER
Seven times in the last eight seasons (since 2007) Clinton-Massie has lost one game or less.
10 FOR 10
Clinton-Massie will be aiming for its 10th straight season of 10 wins or more in 2015.