Winning ways are back at Newport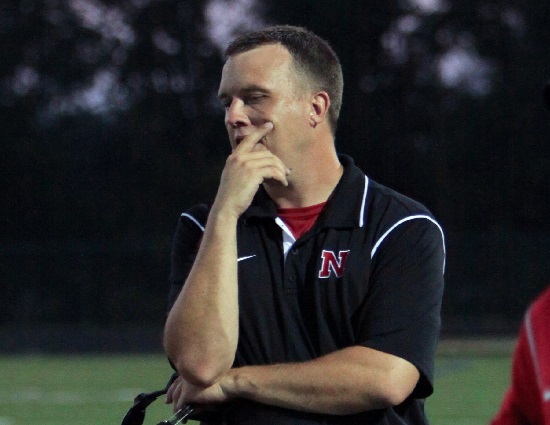 Winning breeds confidence and that is something the Newport football program lacked until Matt Schmitz was hired to be the head coach three years ago.
His tenure starter rather ominously as the Wildcats began 2013 going 1-5. Then the turnaround began. Since that time Newport has gone 13-6 and is coming off one its best playoff showings in the past decade. Last fall was the first time the school had a winning record since 2006.
With the loss of seven starters on each side of the ball, keeping the train rolling is going to be Schmitz biggest challenge this fall. The Wildcats will face a difficult road, but this a great opportunity to show that they have turned the corner and are worthy of being a consistent force in Class 2A.
Class 2A, District 6
2014 RECORD: 8-5, 3-1 Class 2A, District 6
COACH: Matthew Schmitz (13-11 @ Newport, two years, 13-11 overall)
TOP RETURNEES
Tyree Bolden, Sr, RB – "Tyree is an explosive back. He will have the chance to be the main ball carrier in 2015. He has had big moments each of the past two seasons," coach Schmitz said. Bolden has run for more than 1,000 yards with 14 total touchdowns at the varsity level.
Ryan Ochoa, Sr, WR/FS – The past two years Ochoa has been voted All-District and Honorable Mention All-NKY by Cincinnati Enquirer. The Wildcats have relied heavily upon Ochoa on the defensive side and nothing will change this fall. He has 34 receptions for 539 yards, four touchdown catches as a receiver, 135 total tackles along with five takeaways as a safety during his career.
Arin Reynolds, Sr, OT/DE – The 6-foot-5, 270 pound Reynolds is athletic lineman that is a returning two-year starter on the offensive Line. He will see increased playing time on the defensive side of the ball in 2015.
Shane Riley, Sr, LB/FB – Riley will be back for his second year as a starter on defense. The tough, hard-nosed Riley will have to take on an even bigger role this season.
Dee Joseph, Sr, OL – Joseph is a returning starter on the offensive line. He will move to center and direct the Wildcats No-Huddle offense.
Rico Hollis, So, ATH – "Rico is a great athlete that got in the mix some as a freshman and figures to play a big role in the offense in 2015," coach Schmitz exclaimed.
PLAYOFF HISTORY
The Wildcats captured their first two playoff wins since 2007. Newport appears to be knocking on the door of unprecedented success in the post-season under coach Schmitz. The program has never won a state title yet most of their local rivals NewCath, Dayton, Lloyd Memorial and Holy Cross have all won crowns in the last 50 years.
2015 SCHEDULE
This schedule has an interesting twist to it. There are teams that Newport needs to beat (and almost did a year ago – Mason County, Scott, NewCath) to show that the program is ready to go to the next level. There are other opponents who will be out for blood to avenge losses to the Wildcats last fall (Lloyd, Walton-Verona possibly in the playoffs). How this young team responds will be worth watching.
TWICE AS NICE
Newport is aiming for back-to-back winning seasons for the first time in a decade. The Wildcats had three straight winning campaigns form 2004-06. They compiled a 28-9 record during that span.