Racke rises to the occasion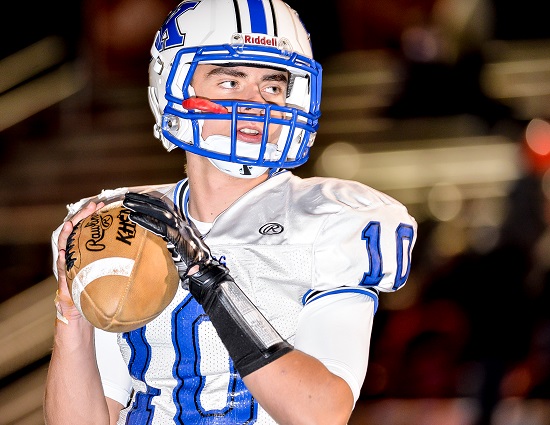 It's amazing that Cameron Racke will only be a junior at Simon Kenton this fall.
As a sophomore, the 6-feet-1 quarterback played in all 13 of the Pioneers' games, going 146-for-222 (65.8 percent!) for 1,897 yards, 21 touchdowns and just six interceptions.
That means he was intercepted on just 2.7 percent of his passes, an amazing accomplishment for someone so young as he led Simon Kenton to an 11-2 record and a state quarterfinals berth.
Racke also rushed 109 times for 524 yards and eight TDs, and he also ran in a pair of two-point conversions.
He played in seven games as a freshman, going 8 of 17 for 93 yards and rushed for another 94 yards and one score.
FINAL TAKE: Racke has already logged 20 varsity games and thrown for nearly 2,000 yards, so the Pioneers will have a cool, experienced leader under center the next two falls, barring any unexpected circumstance.