Realignment rankles in Regions 6 & 10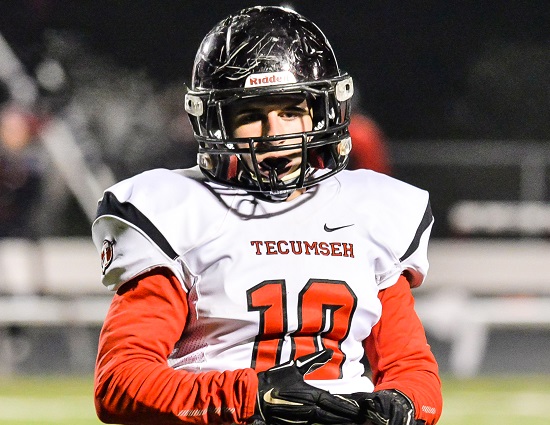 The 2015 Divisional realignment really upset the apple cart in Southwest Ohio. Things will sure look different for several divisions over the next two campaigns. The changes have made several regions intriguing and left teams with difficult paths to the playoffs.
Division II, Region 6 now includes six Columbus area schools Hilliard Darby, Hilliard Bradley, Briggs Franklin Heights and Columbus West. Franklin County (Columbus) has a whopping 20 Division II schools. Moving down from Division I, Region II are Miamisburg who has made the playoffs the past two seasons and Sycamore from the GMC. Darby also made the Region 2 playoffs a year ago. Belmont was the only team to move up from Division III.
It is crazy who is no longer in this region as Mount Healthy, Northwest, Winton Woods, Tecumseh along with Piqua, Butler and Sidney of the GWOC North all drop a division. Mount Healthy, Northwest, Tecumseh and Winton Woods were post-season staples in Division II, Regions 6 & 8 over the past several years.
Reigning state champion LaSalle had no trouble with the field last year and even with the new faces in the region the Lancers will be a favorite to win the regional once again. A tough schedule may have LaSalle sweating out a post-season berth but that competition is going to make them a bear to contend with if they get into the playoffs. Sycamore, Miamisburg and Darby are in the same boat as the Lancers with regular season gauntlets that will leave them scratching and clawing for Harbin Points.
Two years ago Trotwood-Madison moved down to Division III, Region 10 after winning three consecutive titles in Division II, Region 8. The Rams have kept the beat rolling on adding a pair of regional crowns since joining Region 10. Old Region 8 foes Mount Healthy, Northwest, Winton Woods, Tecumseh along with Piqua, Butler and Sidney are back to make life miserable and aim for revenge versus the kings of the hill.
Norwood, Miami Trace and Dunbar are up from Division IV, Region 14. Norwood has made the post-season in two of the last three years. Miami Trace is working on back-to-back playoff appearances under Steve Bartlett. Dunbar has talent and is a legitimate candidate for a playoff berth this fall.
Don't count out several Region 10 holdovers making a run at the '15 post-season as Wapakoneta, Bellefontaine, Tippecanoe, Western Brown, Bellbrook, Franklin, Greenville and Thurgood Marshall bring the total to about 18 teams in contention for playoff berths this fall.
2014 Region 6 playoff teams: LaSalle, Mount Healthy, Kings, Lima Senior, Harrison, Northwest, Tecumseh and Glen Este
2014 Region 10 playoff teams: Wapakoneta, Bellefontaine, Trotwood-Madison, Kenton Ridge, Tippecanoe, Western Brown, Bellbrook and Talawanda