Realignment shifts Region 14 & 18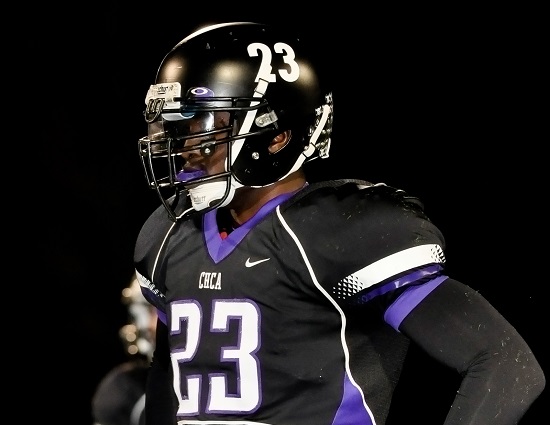 Region 14 is outrageously deep
The correct thing to say should be Region 18's losses are Region 14's gains but that may not be so true. With all the quality that is moving up to Division IV from Region 18 the 2015-16 realignment has loaded up Region 14 with depth and quality that we rarely see at this level. Moving down are Kenton Ridge who has made the last two Division III, Region 10 playoffs and New Richmond who has gone 16-4 the past two campaigns (without a playoff appearance). Some quality clubs are going to be left on the outside looking in come this November.
Four 2014 Region 18 playoff teams are moving up to Division IV, Region 14 – Shroder, Mariemont, Badin and Waynesville. Madison Senior, Reading and Chaminade Julienne will also elevate their status from Division V. Badin would have been a favorite to win Region 18 this fall now they are in a region with four other of their league rivals from the GCL Co-eds – Alter, McNicholas, Bishop Fenwick and Chaminade Julienne. Someone in the catholic league is going to have their feelings hurt.
Two of Region 14's playoff teams from last fall are moving up to Division III – Norwood and Miami Trace. Even with their departure Region 14 will still have 12 teams that played in the post-season in '14.
The team that made out like a bandit in all of this is reigning Division V, Region 18 regional champions, CHCA. The Eagles experience will really play into their favor in the post-season. West Jefferson will still be a handful, Madeira hasn't mastered how to get out of round one and Greenview could be pesky. Outside of that the region has some great unknowns. Carlisle moves down from Division IV as the only significant addition to combat the quality that is gone. Division V is still the Coldwater Invitational and the Cavaliers had little trouble with CHCA a year ago.
2014 Region 14 playoff teams: Alter Clinton-Massie, McNicholas, Wyoming, Taylor, Norwood, Monroe and Miami Trace
2014 Region 18 playoff teams: CHCA, Shroder, Madeira, Greenview, Mariemont, West Jefferson, Badin and Waynesville