Update: 2015 Coaching Changes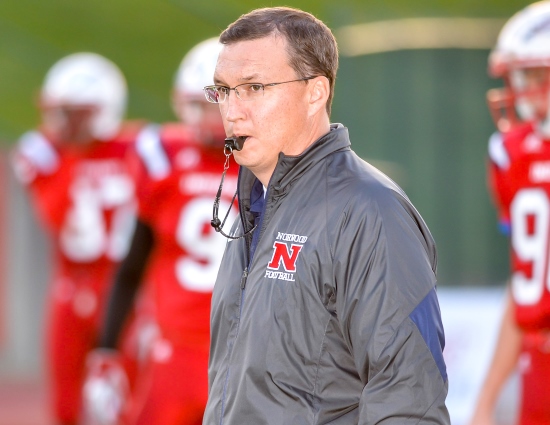 This offseason saw more than 25 coaching changes take place around the area and the direction that some programs took to fill the voids is very intriguing.
There were some choices that might leave you baffled initially, but the more you think about the moves the more they make sense.
Reigning Division II Ohio state champion LaSalle made a big splash by luring Thomas More College head coach and GCL alum, Jim Hilvert. He replaces Nate Moore, who left after just two seasons on the Lancers' sideline to take the Massillon Washington job and AD role.
The SBAAC National had been on a youth movement the past several years when it comes to hiring. The conference landed rising stars like Chris Majors (Norwood), Evan Dreyer (Western Brown) and Josh Stratton (New Richmond).
This winter and spring that trend has reversed as Majors was replaced by veteran Paul Jenne and Dreyer left for Oak Hills while former head coach Don Sizer is back in at Western Brown.
Amelia hired the accomplished Dave Brausch for the departed Randy Hospelhorn. Job security is interesting for Brausch as Amelia and Glen Este will merge in 2017. Many speculate that Glen Este's Nick Ayers will get that job when West Clermont football program forms.
Up north the SWBL sees four of the league's 14 squads with new head coaches. The conference says goodbye to three very accomplished front men —Ron Neanen (Eaton), Rick Robertson (Oakwood) and Bill Jewell (Carlisle).
Across the river in Northern Kentucky the biggest coaching move was Eddie Eviston replacing Dave Wirth at Covington Catholic. Back after a two-year stint as a coordinator at Georgetown College, Eviston led his alma mater Newport Central Catholic to two state titles in three years, 2010 and 2012. He now gets the unenviable task of trying to solve the mystery to beating Highlands, who has 13 consecutive victories over the Colonels.
Here is a look at the complete list of 2015 COACHING CHANGES.