Riggins next Big Blue to IU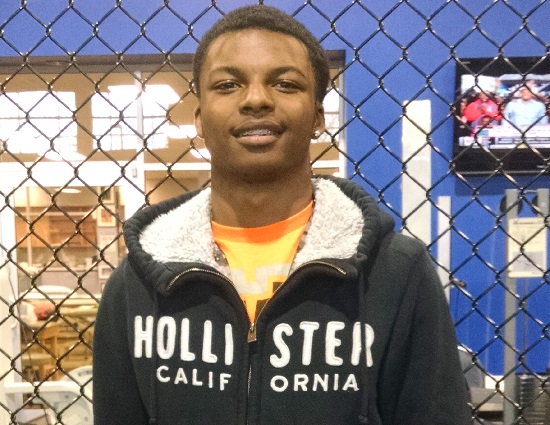 Three Big Ten teams offered Hamilton cornerback A'Shon Riggins a scholarship offer, but only one won the recruiting battle.
Riggins decided to continue his football career at Bloomington, Indiana and play for the University of Indiana.
"IU stood out to him because of the relationships he was able to build with the staff while visiting there a few times," said Hamilton High School coach Chad Murphy. "Having former Big Blue player Marcus Oliver there helped."
Oliver is currently a sophomore linebacker for the Hoosiers.
Murphy helped with Riggins' recruiting process by giving his opinion when asked as he passed along his experience of the process, and participated in visiting Northwestern, Ohio State, Purdue and Indiana with Riggins.
"He (Riggins) did an excellent, mature job with the process," Murphy said. "He is currently a three-star guy that will turn himself into as good as any current five-star out there in the years to come."
Riggins became the fourth Ohio player to be part of the 2016 recruiting class for Indiana. He joins two other players from Cincinnati, including Elder quarterback Peyton Ramsey and Moeller defensive end Ryan Smith. The other player from Ohio is running back Cole Gest, who attends St. Edward in Cleveland.
Last season, Riggins recorded 24 tackles and three interceptions for Big Blue. Two of those interceptions came in back-to-back games against Sycamore and Mason. Riggins also played quarterback, throwing for 324 yards and two touchdowns.
Riggins was one of the bright spots for Hamilton, who went winless in 2014. The expectations are higher for Big Blue going into the upcoming season as Murphy is looking to Riggins and the rest of the seniors to turnaround the program. Murphy expressed Riggins needs to continue to be the humble, leader and high character young man he has been.