VYPE adds TriStateFootball.com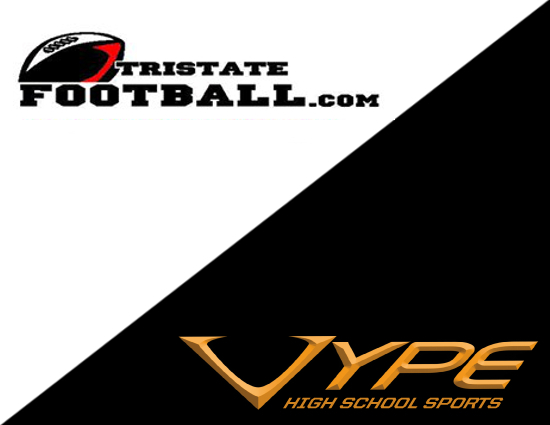 VYPE Sports Network (VSN) today announced that TriStateFootball.com has been added to its growing network of high school sports websites.
TriStateFootball.com coverage of high school football in the Greater Cincinnati, Northern Kentucky, and Southeastern Indiana areas — including rankings, features, and trends — will immediately expand the reach of VSN into an area of the country passionate about the sport.
After a decade of operating as an independent entity the site will move onto the VYPE Sports Network with the current ownership group at GetSports Enterprises remaining intact.
Co-owner/operator Dan Clasgens said that he and his team were ready to take both products to another level.
"While the foundation is already in place for success at TriStateFootball the future growth of the VYPE Sports Network is even more exciting for us at GetSports Enterprises," he said. "It is a chance for us to take the great model we've developed for local high school football coverage and be able to extend it to a larger coverage area and an opportunity to cover new sports. There are big things ahead and we are excited to have a role in it."
VSN will rely on the GetSports Enterprises group for team coverage and event recaps as well as overall coverage of players within the Queen City and beyond.
This marks the first of several expansions into the Rust Belt region of the country for VSN.
Network co-owner Derek Dusek said that Clasgens and his team lend immediate credibility to what VSN is doing in the high school sports market.
"To have a group with the longevity of success as excited to join us as we are to have them is something very unique in this industry," Dusek said. "With Dan, Greg Shoemaker, and the great team of writers that come with this package it is a tremendous day for VYPE.
"To me it is a sign that we are doing things the correct way and pointed in the right direction. After a decade of operations the GetSports Enterprises team could have continued along the path they had paved but chose to come into our network; that is big."
VSN and its assets were purchased in late-2014 by Fieldhouse Media Group, and the acquisition of TriStateFootball.com was the next step in the development of the brand.
Currently the VYPE sports network operates websites out of Dallas-Fort Worth, Houston, Southeast Texas, Oklahoma, Kansas, Central Indiana, Utah, the Pacific Northwest as well as its national offerings of Vype.com and NationalHSFootball.com — three of properties also offer print publications dating back nearly 10 years.
VSN is being developed as a network of publishers, reporters, writers, special contributors and affiliates being committed to capturing the high school sports experience in its purest form through in-depth coverage and real-time content; featuring authentic local views in communities large and small across the country.
The vision is not limited to the big-three sports but celebrating the accomplishments of all athletes.
It was that direction that was a tipping point for GetSports Enterprises.
"We share the VYPE vision for what the future of high school sports coverage looks like as well as its core principal of always making it about the student athletes first," Clasgens said. "One of the primary reasons we joined the network was to give our area players and schools more exposure and to deliver the passion of Tri-state football to a larger audience."
About VYPE.com
Based in Houston, Texas, VYPE High School Sports is a multimedia sports brand dedicated to publishing created and curated programming across content ecosystems and technologies.
Publisher of the nation's largest & most successful high school sports magazines and fastest growing high school sports news websites, VYPE celebrates student-athletes accomplishments while providing valuable resource information for families.
About TriStateFootball.com
TriStateFootball.com is an independent digital sports media company operated under the parent company, GetSports Enterprises. It primarily focused on high school football players, teams, rankings, and trends within 15 counties that make up Southwestern Ohio, 12 counties in Northern Kentucky, and six in Southeastern Indiana. Through storytelling and a focus on technological improvements, TriStateFootball.com has become a leader in the growing high school football category in its region of the country.