Wilcox is Wayne's closer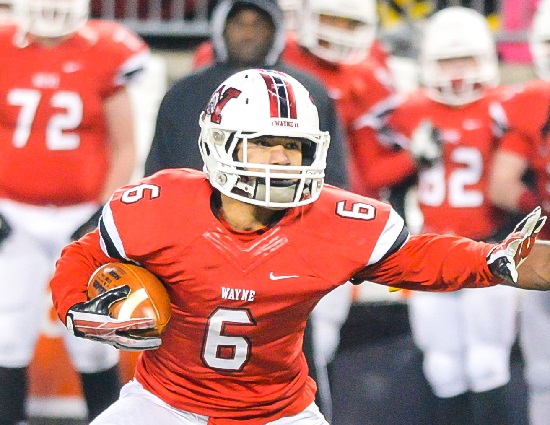 Very few offensive players in Southwest Ohio who are as accomplished as Wayne's, Matt Wilcox. Heading into his junior year Wilcox has put up some impressive numbers both running and catching the football. Wilcox has 89 catches, 1,260 receiving yards, 650 yards rushing, 1944 all-purpose yards and scored 25 touchdowns (13 receiving, 12 rushing) at the varsity level.
Wayne is 23-4 over the past two years and Wilcox wasted little time carving out his identity as a finisher on those teams. All 12 of his rushing touchdowns have come inside of the redzone and none of them were longer than 13 yards. Seven of his 13 touchdown receptions have been from 20 yards or less. He has become a go-to guy because of his ability to get the job done for the Warriors.
The efforts by Wilcox have led to Honorable Mention All-Southwest District and First Team All-GWOC Central accolades as a sophomore. He was named First Team All-GWOC Central as a freshman. The 5-foot-11, 188 pound Wilcox has parlayed his success into offers from BGSU, Toledo and Eastern Michigan heading into the 2015 season. It won't be long before bigger and better options start to come in for the youngster.
FINAL TAKE: Watching Wilcox it doesn't take long for you to get a feel for who he is. He is the one making the big play, over and over again. He thrives in critical situations and is outstanding at closing them out. He wants the ball in his hands and his drive/will leads to good things, not just for him but for the team. Wherever he lands at the next level you can bet that program will win way more than it will lose with Wilcox on the field.