A new era at Northmont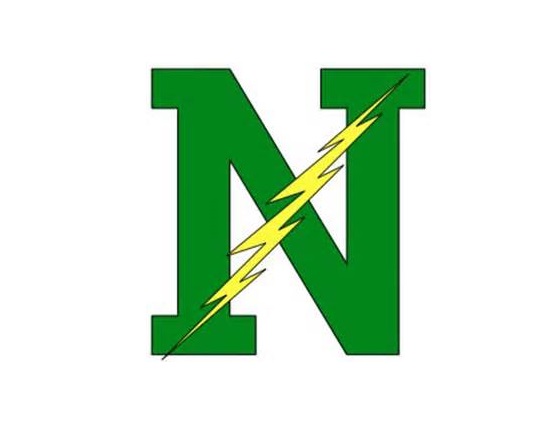 It will be a season full of challenges for Northmont. Former defensive coordinator Tony Broering takes over as head coach, the schedule is brutal and a young defense has to go up against a league that is loaded with proven offensive players.
A good way to combat those hurdles is with a solid rushing attack and the Thunderbolts have that. Keeping the ball out of the opposition's hands is something this team will be able to do with a veteran offensive line and one of the GWOC Central's top running backs.
Broering will have to keep his teams spirits high after stumbles along the way. The schedule is packed with tough games. There will be little time to sulk about losses as every Friday will test the will of this squad.
A new era for Northmont football begins under Broering's tutelage. It will be up to this group to set the tone for future players who follow in their footsteps.
Division I, Region 2
2014 RECORD: 4-6, 2-3 GWOC Central
COACH: Tony Broering (0-0 at Northmont, first year)
HONOR ROLL
Avery Miliner, Sr, RB – Miliner had one of the best seasons by a Thunderbolt running back in a decade. He finished last year with 877 yards and five touchdowns rushing on his way to First Team All-GWOC Central accolades.
Jimi Saul, Sr, OLB, – One of the league's best linebackers Saul covers lots of ground with his speed. Saul earned First Team All-GWOC Central honors as a junior.
Steven Schrodi, Sr, OG – Steady and dependable Schrodi is the leader of the offensive line. He was a Second Team All-GWOC Central selection as a junior.
Nick Winchester, Jr, K – The big leg of Winchester connected on 25-28 extra points and 7-12 field goals in '14. He was named Second Team All-GWOC Central for his work.
OTHER RETURNEES
Nick Boyd, Sr, slot – Boyd could be a factor for Northmont in the slot with his 4.54 speed.
Alex Birt, Jr, DT – Look for the 6-foot-4, 285 pound Birt to have a breakout year for the defense.
Chucky Saul, Jr, LB – A starter as a sophomore last season Saul registered 59 total tackles with a sack and two fumble recoveries.
Ryan Roth, Sr, OL – Roth is back for a second year as a starter on what should be a good o-line for the Thunderbolts.
NEWCOMERS
Three sophomores are expected to play vital roles for Northmont – QB Jabari Perkins, DT Chayne Prysock and slot receiver Donavin Wallace. Perkins who is the best athlete in the school will battle senior Chris Timmons for the starting job under center.
PLAYOFF HISTORY
(nine appearances, 2-9) – 2013, 2008, 2007, 2006, 2005, 2003, 2002, 2001, 1992
2015 SCHEDULE
Five playoff teams in the first eight weeks of the season highlight this gauntlet of a schedule. The other five tilts will all be against squads who are vastly improved over '14 in Piqua, Fairborn, Beavercreek, Fairmont and Springfield. Six wins just might get the Thunderbolts into the post-season because these 10 foes will be that strong in the Harbin Ratings.
MILINER BREAKS THROUGH BARRIER
Avery Miliner's 877 yards on the ground last fall made him the first Northmont player to run for more than 500 yards in a season since 2009. Korey Ringer had 730 yards rushing in '09.