2015 Preseason All-TSF Team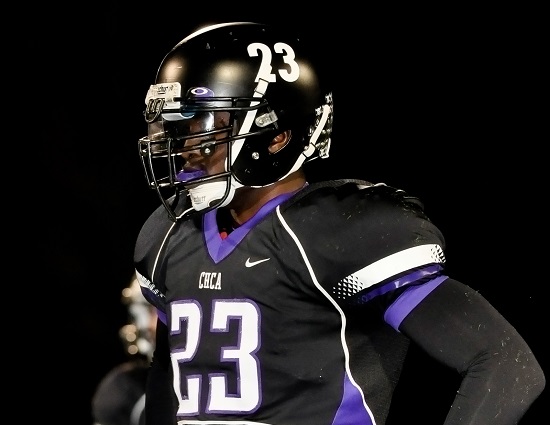 After 26,338 fan votes in a little over a week and tallying the results of our staff polls, we have come up with the 2015 Preseason All-TriStateFootball.com Team.
To even be nominated says quite a bit about the caliber of player as we cover 172 schools and nearly 15,000 athletes at TSF. This year's list of 337 nominees represents 137 different schools.
Here are the members of this year's team:
FIRST TEAM
QB – Messiah DeWeaver (Wayne)
RB – Jeremy Larkin (LaSalle)
RB – Luke Waddell (Loveland)
WR – Matt Wilcox (Wayne)
WR – TC Wells (Fairfield)
TE – Jake Hausmann (Moeller)
OL – Tommy Kraemer (Elder)
OL – Chris Beech (Alter)
OL – Josh Myers (Miamisburg)
OL – Jake Garrison (Clinton-Massie)
OL – Matt Bockhorst (St. Xavier)
ATH – L'Christian Smith (Wayne)
ATH – Sean Prophit (St. Xavier)
DL – Prince Sammons (CHCA)
DL – Jake Saunders (Loveland)
DL – Kordell Looney (Springfield)
LB – Jared Dorsa (Kings)
LB – Cameron Pitzer (Covington Catholic)
LB – John Griga (Moeller)
LB – Darryll Gardner (Colerain)
DB – Tobias Gilliam (Wayne)
DB – Ty Sponseller (Mason)
DB – Sean Mahone (Lakota West)
DB – A'Shon Riggins (Hamilton)
PK – Matt Coghlin (Moeller)
P – Drue Chrisman (LaSalle)
RET – DJ Chambers (Carlisle)
SECOND TEAM
QB – Peyton Ramsey (Elder)
RB – Ra'Von Bonner (Sycamore)
RB – Avery Miliner (Northmont)
WR – Terrance Landers Jr. (Dunbar)
WR – Charles Gaines (Lloyd Memorial)
TE – Noah Davis (St. Xavier)
OL – Jacob Bedinghaus (Kings)
OL – Dalton Strunk (Lakota East)
OL – Luke Doerger (LaSalle)
OL – Bo Hebel (Highlands)
OL – Danny Welsh (Springboro)
ATH – Ryan McGinness (Covington Catholic)
DL – Jerron Cage (Winton Woods)
DL – Ryan Smith (Moeller)
DL – Alex King (Mason)
LB – Adam Hensley (Centerville)
LB – Jimi Saul (Northmont)
LB – Kyle Bolden (Colerain)
LB – Eric Popp (Loveland)
DB – Mitchell Larsen (Fairfield)
DB – Vince Calhoun (Middletown)
DB – Amir Riep (Colerain)
DB – Josiah Scott (Fairfield)
PK – Charlie Kuhbander (Springboro)
P – Jake Borman (Sycamore)
RET – Mason Rogers (Wyoming)
THIRD TEAM
QB – Elijah Cunningham (Springboro)
RB – Dillon Powell (Simon Kenton)
RB – Danny Davis (Springfield)
WR – Andrew Homer (St. Xavier)
WR – Kyle Butz (Moeller)
TE – Justin Rigg (Springboro)
OL – Thayer Munford (LaSalle)
OL – Darius Harper (Springfield)
OL – Justin Backus (Sycamore)
OL – JT Timming (Lakota East)
OL – Seth Crissman (Glen Este)
ATH – ATH – Kesean Gamble (CHCA)
DL – Roland Walder (Trotwood-Madison)
DL – Jeffrey Pooler (Dunbar)
DL – Blake Bockrath (Kings)
LB – Tanner Steward (Xenia)
LB – Ryan Davis (Colerain)
LB – Antwaun Johnson (Springfield)
LB – John Meiman (Ryle)
DB – Isaiah Ebarb (Conner)
DB – Xavior Motley (Centerville)
DB – Jayden Davis (Kenton Ridge)
DB – Ilyaas Motley (Centerville)
PK – Jared Dougherty (Highlands)
P – Nick Heidel (Indian Hill)
RET – Jakob Prall (Tippecanoe)
HONORABLE MENTION
QB – Tanner Morgan (Ryle), Dashaunte Jones (Colerain); Sean Clifford (St. Xavier) RB – Torrey Cordell-Armstrong (Cooper); Daryl McCleskey (Wayne); Clarence Dawson (Sycamore); Jarell White (LaSalle) WR – Nate Richmond (Centerville); Phillip Dozier (Badin); Mitchell Hogue (Harrison); Eean Hornung (Western Brown) TE – Nathan Niehaus (Colerain) OL – Steve Schrodi (Northmont); David Sandlin (Simon Kenton); Desmond Noel (Colerain); Eric Brown (Fairmont); Alexander Deters (St. Xavier) ATH – Ridge Reed (Carlisle); Nic Martin (Butler); Stephen Cooper (Bethel-Tate) DL – Tucker Mueller (Simon Kenton); Joe Schroer (Elder); Marcus Watson (Cooper); Rodney Croom (Winton Woods); Brayden Combs (Beechwood) LB – Colton Lakes (Loveland); Kyle Farwick (LaSalle); Nic Thomas (Springboro); Louie Wasoski (Miamisburg); Nathan Stone (Glen Este) DB – Darryn Jordan (Cincinnati Country Day); Hayden Specht (St. Xavier); Donyell Denson (Wayne); Trent Kincaid (Simon Kenton) PK – Austin Jackson (Turpin); Cole Carmosino (McNicholas) P – Dustin Lewis (Butler) RET – Keyshawn Jones (Dunbar); Adam Hisch (McNicholas); LaShaun Townsend (Lloyd Memorial).