Highlands runs past Campbell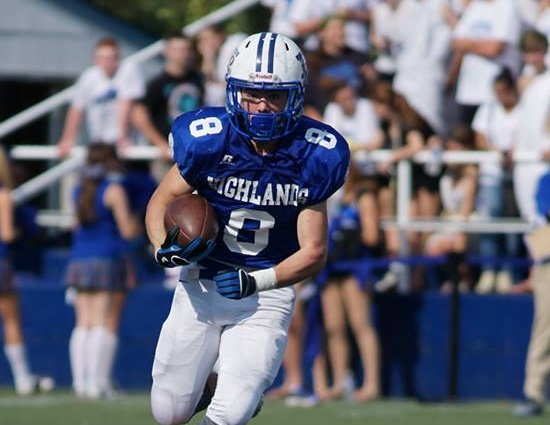 After falling behind by a touchdown, Highlands ran off 38 straight points in a 38-15 win over Campbell County in the Bluebirds' home opener on Friday.
Highlands (1-1) allowed an early score, but senior quarterback Austin Hergott got his team on the boards with a two-yard run two minutes into the second quarter.
Senior running back Nick Kendall made it 14-7 with a 50-yard touchdown run, and he extended the lead to two scores with a 43-yard TD run.
Kendall finished with 14 carries for 118 yards and the pair of touchdowns. Hergott ran the ball 18 times for 97 yards and one score, and he went 8 of 13 passing for 111 yards and a TD.
Junior running back Grant Murray added 83 ground yards, with 72 coming on a scoring run to help seal the Bluebirds' win.
Highlands will face Scott County on the road next week, and the Camels (0-2) will host Newport Central Catholic.