David Montgomery Continues to Shine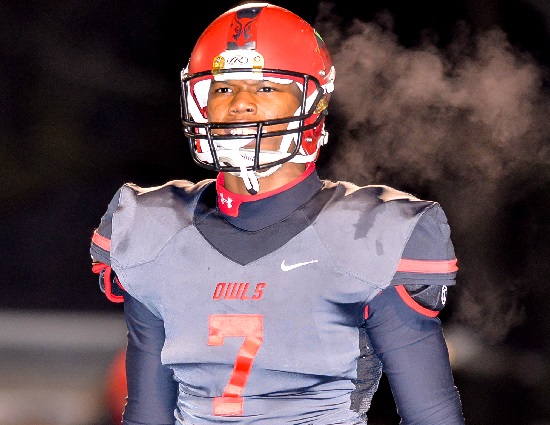 After coming up 47 yards shy of 2,000 rushing yards last season, Mouth Healthy quarterback David Montgomery is picking up where he left off.
Montgomery has been the sole offense for the Owls. Mount Healthy has struggled early on this season, going 1-2 after losing 48-47 to Glen Este in Week 3, but Montgomery has continued to carry the workload. Montgomery had a career-high 358 rushing yards and four touchdowns in the Week 3 loss against Glen Este. He also used his arm to connect on three more touchdowns in the loss.
The senior quarterback has totaled 610 rushing yards this season so is on pace to surpass the 2,000-rushing mark.
The four-year letterman has made Mount Healthy very competitive to the point where the Owls have made the Regional Semifinals the last two seasons. Both losses came to the eventual state champion.
Montgomery has gained interest from Buffalo, Miami (OH), and Army. According to Mount Healthy coach Arvie Crouch, Montgomery's goal is to head to West Point.
A decision still needs to be made. For now Montgomery will continue to lead Mount Healthy, and look to turn the season around and make a push for the playoffs.